Malone University launching new Esports program; hosting tournament for high school students Jan. 15
Malone University officials announced today that the Institution is adding esports to its intercollegiate offerings for students.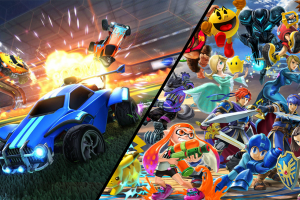 The new program will begin in January with the hosting of a tournament for high school students on Saturday, Jan. 15.
"A growing number of colleges and universities are adding esports, as it is of interest to a large number of high school and college students," said Malone Director of Intercollegiate Athletics Tanya Hockman. "We have the expertise and facilities to offer a robust program and look forward to demonstrating how we can build community through this new activity."
Malone officials are exploring membership in the National Association of Collegiate Esports (NACE) and will launch the program with competition in League of Legends, Overwatch, Rocket League, Super Smash Bros. Ultimate, and Valorant.
"We are committed to offering a vibrant student experience and the growing interest in esports makes it a natural extension of our programs for students," said Hockman. "As is the case with all of our intercollegiate, club, and intramural sport offerings, we will work hard to make esport competition a meaningful extension of the Malone student experience."
To commemorate the launch of the new esports program, Malone is sponsoring a tournament for students grades 9 through 12 on Saturday, Jan. 15. The tournament, Rocket Smash, will offer competition in Rocket League and Super Smash Bros. Ultimate. Prizes will be offered for first, second, and third place in each competition.
"These are two popular games for tournaments such as this," said Andrew Boak, tournament director and programmer analyst at Malone. "Players will compete as teams for the Rocket League game and individually for Super Smash Bros. Those eliminated will still have an opportunity to compete in non-tournament play, so it will be a great experience for everyone."
For more information, and to register for the tournament, visit www.malone.edu/rocketsmash. There is no cost for participating.