Malone University President David King to deliver Commencement address as part of institution's 125th anniversary celebration
Commencement is Saturday, May 6.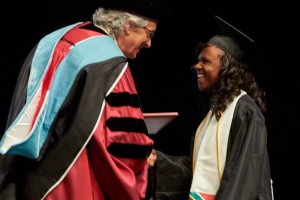 Malone University President David King will deliver the 2017 Commencement address on Saturday, May 6 as part of the institution's 125th anniversary celebration. Commencement ceremonies are scheduled for 10 a.m. at Faith Family Church in North Canton.
King's address to the graduates and their families is the culmination of a year-long celebration of the founding of the institution.
"This has been an extraordinary year in the life of the university as we have come together as members of the Malone community to recognize and honor all that the institution has done in people's lives since 1892," said King. "I'm honored to have the opportunity challenge our graduates and encourage them to leverage their Malone experience to make a difference in the world, just as those who have gone before them have done for more than 120 years."
King became president of Malone in January of 2012. He came to Malone from Eastern University where he had served since 1991. In his time at Malone, King has led the institution through a strategic planning process; launched new academic programs including criminal & restorative justice, environmental studies and engineering; re-positioned the institution for enrollment growth; and enhanced fundraising. He has been named to the board of the Association of Independent Colleges and Universities of Ohio, the Ohio Foundation of Independent Colleges, and serves as president of the President's Council of the Great Midwest Athletic Conference.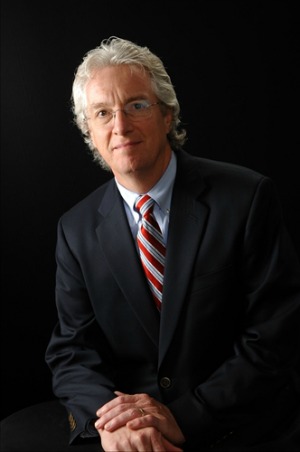 Dr. King holds a B.S. in social work from Eastern Mennonite University; M.S. degrees in human services administration and human resources development from Villanova University; an education management certificate from Institute for Education Management, Harvard University Graduate School of Education; and the Ed.D. in higher education administration from Temple University.
David and his wife, Winnie, have two adult children and four grandchildren. Winnie King is self-employed as an interior designer and serves as an ambassador for the university.