Prepared for what's next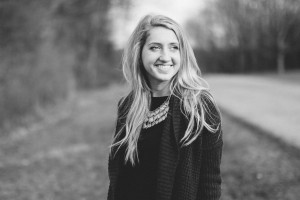 Last year at this time, Karli Kadlecek '16 swapped moody Ohio weather for Florida's sunny beaches in her new job for the Miami Dolphins.
And after just 10 months in inside sales, Kadlecek was promoted to the marketing team as a project manager.
The Communication Arts major (with a public relations concentration) credits her four internships and volunteering for various events with helping her figure out what she wanted – and didn't want – in a career.
But even more than helping her feel comfortable in entering the workforce, Kadlecek said her education has prepared her well for life.
"We gain SO many skills resources while we are in school and now we have the ability to use those skills to tell stories to better the community, fight for justice, and to value all lives," said Kadlecek. "No matter what career I am in, I know my greater calling is to further the Kingdom, and to love my neighbor as myself. I think Malone, especially the Communications department, has given me the skills to do that. There is power in community. The Malone community has the potential to do great things."
She also offered advice to current students.
"Don't be afraid to fail. I was and it held me back for a while. Embrace failure and take risks because it can only take you places. Take advantage of the professors you have and enjoy your time in school. Do Airband. Go to the dances. Don't go home on the weekends," she said. "Learn from your classmates, ALL of them, not just the ones that are like you. Listen more than you talk. Look for ways to look outside of yourself because you will learn so much."