She Leads: Church Together
Malone University will be a host site for the streaming of the SheLeads Summit 2018 by the Missio Alliance on November 10. This year's summit, ChurchTogether, features plenary speakers Oneya Fenwell Okuwobi, Mark Labberton, and Jo Saxton and panelists Tara Beth Leach, Brad Strawn, Ines Velasquez-McBryde, Bobby Harrison, and Michelle and Bryan Kim.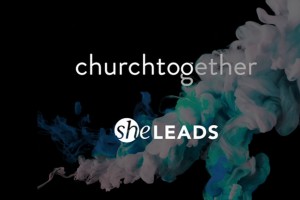 The onsite location is in Pasadena, California, but will be streaming across the country, including at Malone University in Johnson Center 106 on Saturday, November 10 from 12 noon-6 p.m. (EST)
Hosts will be Professor of Biblical Studies Sue Nicholson, Ph.D., and Professor of History Jacci Stuckey, Ph.D. Ticket prices vary, but may be purchased online at www.churchtogethersummit.org. Early bird pricing ends October 8.
The world has an old, painful story about men and women. This year the #metoo moment brought to light some of the most disturbing parts of the story and the #churchtoo moment forced us to confront how much the brokenness of the world has entered the Church. This broken story is deeply painful on a personal and communal level. It's easy to believe we'll never overcome the brokenness. But this is not how God sees our story. It's time to name and lament how the world's story has limited the Church's imagination. And it's also time to tell a better story. God is weaving a restoration project in us as individuals and as a body. It will give us a better story to tell the world. On November 10 we're gathering folks who both know the brokenness and have better stories to tell. Won't you join us to hear their stories and share your own?
In the tradition of testimony, presenters will share stories of conversion, how they once saw in the world's ways and how their eyes were opened to see the hopeful vision God has for his sons and daughters. They'll share both what is broken and what is Good News as they bear witness to what they have seen and heard. As these sisters and brothers share their stories of partnership in the work of the Gospel, together we'll see in richer detail the truth of God's Good Story of reconciliation.