Social Work graduates pass LSW exam at 100%
Again in 2020, 100 percent of the social work graduates who took the social work licensure exam passed! This is well above the national pass rate average, which is 68 percent.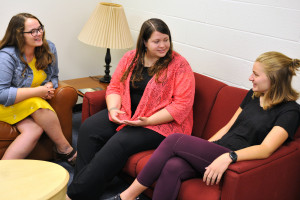 "Although a standardized test is only one measure of social work skills, this exceptional passing rate shows that our students are excelling above national averages, and are prepared to be competent, ethical social workers," said Andy Reynolds, assistant professor of social work and department chair. "This success is a team effort. We have high standards for our students, and we see them combine their compassion for others with hard work to learn the needed skills to be excellent professional social workers. We also have amazing field supervisors who give them practical internship experiences, helping them to apply what they are learning in the classroom to real life experiences. I think this combination offers our students the skills needed to not only pass a standardized exam, but also to excel as professional social workers in our community and beyond."
Malone social work graduates work in a variety of fields, including caring for older adults, working in child and family welfare, in hospital settings, working with people with disabilities, providing treatment for individuals struggling with substance abuse and mental illness, serving in the Peace Corps or as missionaries, and some have even gone on to create their own non-profit organizations.
"The social work program is a source of inspiration among Malone's academic programs," said Greg Miller, provost. "It consistently produces professional, caring, and analytical social workers who impact the fabric of our community in tangible ways."