Stark County's finest
One year ago, Kristi (Garman) Foss received her master's degree hood from Malone University, a symbol of her commitment to her own education.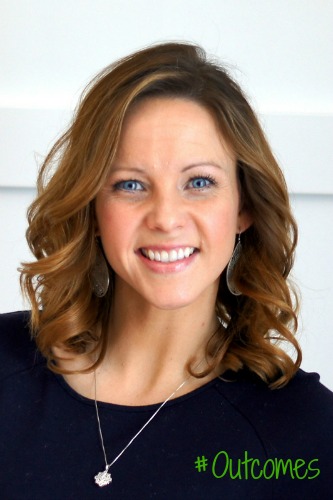 On April 27, she was named Stark County Teacher of the Year, a symbol of her commitment to the education of children.
Foss, also a 2008 alumna who earned a degree in middle childhood education, is in her sixth year at Osnaburg Local where she teaches seventh and eighth graders in the subjects of general math, honor's math, and STEM.
According to her colleagues, Foss's students know that her classroom is a "safe house" where everyone is accepted, respected, and knows that they matter.
Foss is a member of the district leadership team, Young Entrepreneurs Consortium Grant Team, East Canton Ohio Teacher Evaluation Committee, and district calendar committee. She is a math lead teacher, lead problem-based learning educator, and mentor in her district. She serves as an advisor for the middle school student council and yearbook, as well as a coach for the math competition team. In addition, Foss belongs to the East Canton Educator, Ohio, and National Education Associations.
This busy wife and mom also somehow makes time to give back to her community through volunteer service with Hammer and Nails. Prior to this most recent recognition, Foss was named the East Canton Teacher of the Year.
She is quick to share the honor with those whom she believes it is due.
"My parents … my husband … my two young children… my colleagues. Last but not least, I owe the biggest thanks to all of the teachers and professors that I have had over the years who have showed me what good teaching looks like, and have fostered a love of learning within me," she said. "The most important of those teachers is Christ Himself, without whom none of this would be possible."