Steel Pan Ensemble comes to Malone University
New for the 2023-2024 academic year, Malone will launch the Steel Pan Ensemble, exciting for audiences of all ages and full of opportunities to refine musical skills.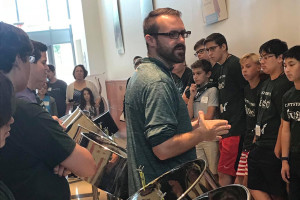 The national instrument of Trinidad and Tobago, steel pan repertoire varies from traditional calypso and soca styles to modern pop music. The ensemble will be led by David Singhaus, M.M., and will provide students with opportunities to perform in both concert and contest settings.
"We are so excited about the addition of steel pan to our music curriculum at Malone," said Provost Christina Schnyders, Ph.D. LPCC-S. "This genre of music is rich with tradition, and I'm heartened to see the motivation that today's young musicians have to embrace the rhythms, melodies, and style associated with these unique ensembles. There is considerable demand in the market for collegiate steel pan ensembles and I look forward to watching the growth of our music department as a result of adding steel pan at Malone."
From the tradition of African drumming, steel pan music brings together energetic syncopation and Western European tonality. Invented in Trinidad and Tobago in the late 1940's, steel pan ensembles are often referred to as "steel orchestras" because of the musical voicing structure between the instruments in the ensemble; its music score closely resembles traditional instrumentation of the string section of a symphony orchestra. This full instrumentation, consisting of five distinct types of steel pan, will be featured within the Malone's ensemble, allowing the showcase of full musical capabilities for the ensemble at University events, such as Christmas at Malone, and community events.
"I am thrilled to help bring steel pan, an instrument with a rich culture and history, to Malone and become a new collegiate entity in the thriving pan community of Northeast Ohio," said Singhaus. "Steel pan ensembles are one of the most sought after and increasingly popular musical ensembles in education because of its wide variety repertoire possibilities and how it appeals, and identifies, with all types of student learning. This ensemble will be a dynamic addition to Malone's music program and provide students with a unique cultural musical experience!"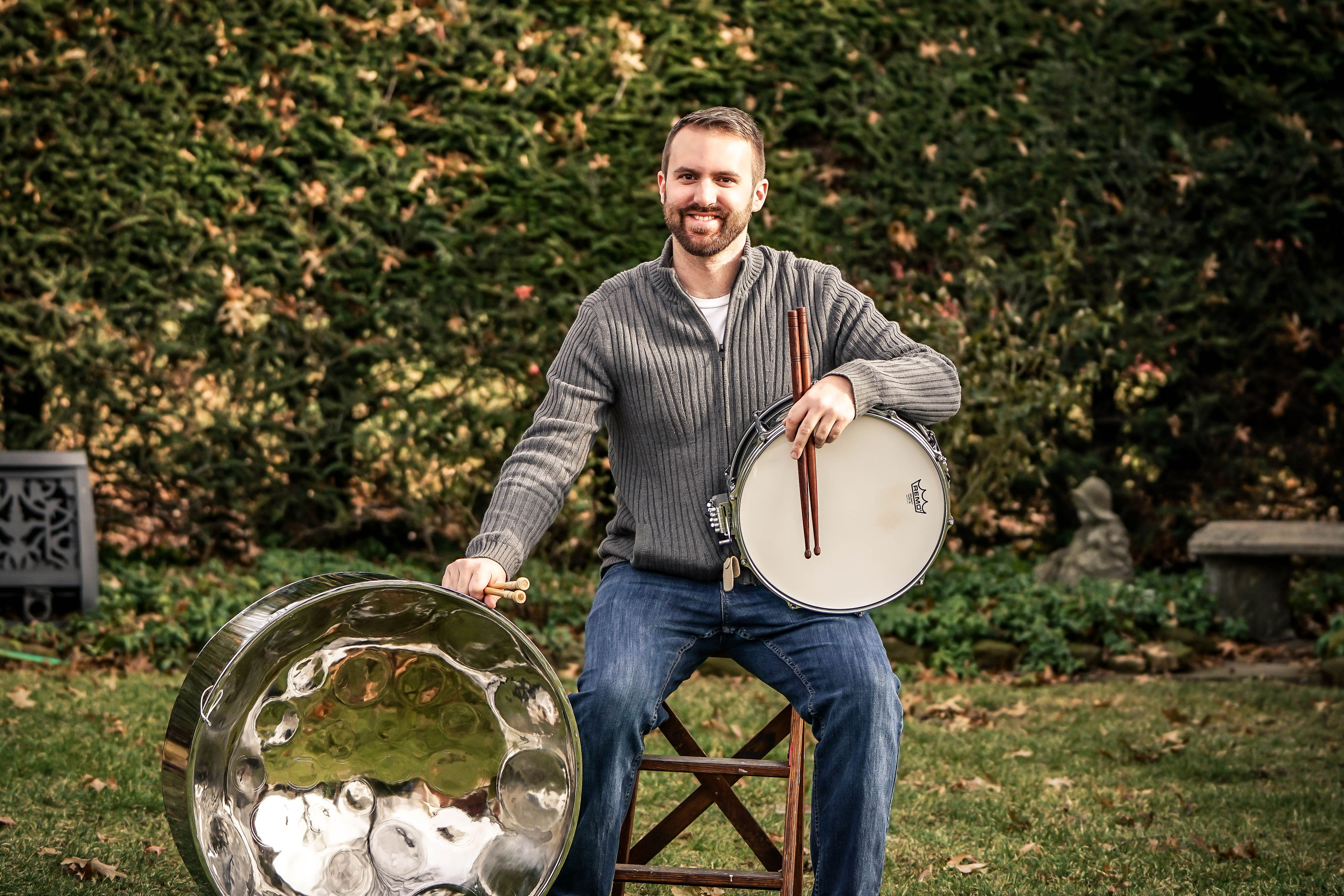 Singhaus comes to Malone with a Master of Music Performance from George Mason University and Bachelor's in Music Education and Performance from The University of Akron, allowing him to gain extensive experience in steel pan technique and the genre of calypso music. His studies took him to Trinidad and Tobago for in-depth exploration of pan history and to perform in Panorama – Trinidad's premier, international steel pan competition—upon invitation from Nutrien Silver Stars Steel Orchestra. He currently teaches in the Canton City School District, where he directs the middle school steel band, assists the high school marching, concert, and steel bands, and serves as co-director of the Competitive Percussion Ensemble. His performing career has included sharing the stage with CASYM Steel Orchestra of Brooklyn, NY, the Canton Concert Band, the Washington Metropolitan Philharmonic, the Tuscarawas Philharmonic Orchestra, the Wooster and Alliance Symphony Orchestras, the Chagrin Falls Studio Orchestra, and Akron Symphonic Winds. Singhaus is also a self-published composer and arranger for steel pan ensembles and is a member of the National Society of Steel Band Educators.