Teacher of the Year inspired by time at Malone
EXCELLENCE IN EDUCATION. Kylee Maarschalk (right) was named Teacher of the Year for North Hanover High School in North Carolina, a school with more than 100 teachers and 1,700 students. She met her husband, Corey (pictured left) during her freshman year in New Testament class.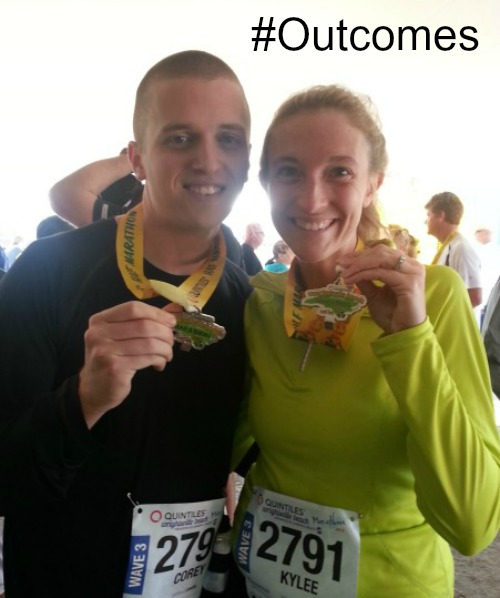 Kylee Maarschalk '10 was stunned to receive Teacher of the Year honors at New Hanover High School in North Carolina this May.
"My school has so many great educators that invest time and love into each student, and I'm so blessed to be honored by them," she said. "I love my students and want to see each one succeed by rising above the barriers in front of them."
New Hanover High educates more than 1,700 students, and has the county's highest poverty rate. Many children only eat when they are at school. So Maarschalk does her best to inspire them, both in the classroom as an English and journalism teacher, and in extracurricular activities where she advises yearbook, student council, is the Relay for Life team captain, and is the teacher liaison for Wilmington Family YMCA Leader's Club.
"I try to incorporate as much global awareness as possible into my curriculum, and when a student makes a realization that what they say and do can impact someone else, my heart is overjoyed," she said. "Teenagers can often are stereotyped as uncaring, but I pray each day that my kids are world changers."
Maarschalk's career choice was inspired by her father, who also was a high school teacher and worked with students others had written off.
"My dad saw that the basic thing some of his students lacked was someone to love and invest in them, and that rubbed off on me," she said.
Maarschalk treasured her time at Malone.
"The faculty and staff gave me so much wisdom about how to incorporate my faith into my classroom. I learned that it's okay to bring the Lord's presence into my public school classroom by praying over each desk and each student on my roll, and I do that," she said. "As an RA, I learned about patience and adaptation to a wide-range of people. Being a Course Assistant gave me so much more confidence to step into a classroom and lead thoughtful and deep discussion over a text and life lessons. And most importantly, I learned about how to really dig into God's word and pursue Him through my relationship with my husband, Corey, whom I met during Sue Nicholson's New Testament class during my freshman year."