U.S. News & World Report: Malone University a "Best Regional University" for Social Mobility
Malone once again is recognized as one of the best colleges in the Midwest by U.S. News & World Report for the magazine's 2024 ranking of best colleges in the country.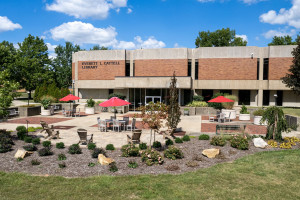 The Institution continues to be ranked for Social Mobility - Regional Universities Midwest (#53).
"Our mission at Malone is to provide students with an education based on biblical faith, and we want to minimize barriers that can stand in the way of that mission," said President Gregory Miller. "While receiving this affirmation is exciting and satisfying, our chief goal isn't the recognition—it's watching our students grow into the servant leaders God has created them to be."
Institutions are selected based on a calculation of the school's academic quality, as indicated by its 2024 U.S. News ranking. The Social Mobility indicator measures how well schools graduated students who received federal Pell Grants.
"U.S. News affirmations continue to be an indicator that Malone University is supporting students from all backgrounds as they pursue a life of Christian flourishing," said Miller. "And the organization's ongoing support serves as a reminder that a Malone education is a worthy investment for students who want to pursue Christian higher education 'at such a time as this.'"