Youth Explosion to be offered virtually on Saturday, November 14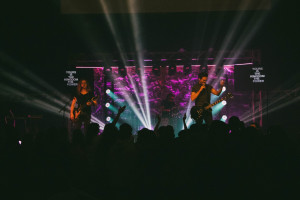 Youth Explosion, a ministry conference for middle school and high school students formerly held at Willoughby Hills Friends Church, will be offered this year on Saturday, Nov. 14 through a remote platform and hosted by Malone University. Moving the conference to an online format was necessary to comply with protocols from the Centers for Disease Control to reduce the spread of COVID-19.
"Our first priority has to be providing for the health and safety of everyone attending," said Jim Davis, associate pastor of Willoughby Hills Friends Church and director of the Youth Explosion event for more than two decades. "In our current environment, we could not safely host a large, in-person event over several days. We made the difficult decision to reduce the conference to just one day and to move all of the programming to remote. Our schedule is still coming together but it will include speakers, music, an illusionist, the kind of experiences that have made Youth Explosion a transformational experience for so many years."
Malone University personnel are partnering with Davis to plan the programming which will begin at 6 p.m. on Nov. 14. More details about speakers and performances will be released in the weeks ahead as plans are confirmed. There will be no charge for participating in the online experience.
"We are obviously disappointed that we could not host Youth Explosion on campus this year," said Malone President David King. "The next best thing is building a meaningful online experience that attendees will enjoy. We are already planning for Youth Explosion 2021 and our opportunity to welcome students in person."
Learn more about plans for Youth Explosion here.
For more information, contact Anji Brooks from Willoughby Hills Friends Church at anji.brooks@gmail.com or Tim Bryan from Malone University at tbryan@malone.edu.