Finish your bachelor's degree online and at your own pace
Effective, knowledgeable leaders are needed in every industry and, now more than ever, employers desire individuals with expertise and vision to ensure that companies succeed. No matter what life circumstances may have kept you from completing your educational journey, Malone's Accelerated Bachelor's in Organizational Management program exists to successfully prepare you for leadership roles in whatever field you choose.
Offered entirely online, we pioneered the organizational management program so that you can work at your own pace based on the work-life balance you desire. Finish the program in as little as 12 months or three consecutive semesters while also earning college credit for your work experiences.
At Malone, we care about your career and life's calling. You will receive a practical, hands-on experience designed to welcome adult learners into an educational community that understands your desire to go the extra mile for those around you. You will learn from professors who possess real-world experience and are dedicated to your academic success. Our program features a low student-to-faculty ratio and a welcoming community that fosters personal and professional growth.
Our faith-centered curriculum, which emphasizes ethical management practices, provides you with practical groundwork for navigating your industry with integrity and a heart to serve your organization.
How we support you
From the moment you enroll, you will have the guidance and support you need to succeed. Your faculty adviser will not only ensure that you receive a personalized program of study, but they also desire to know you, your personal and career aspirations, and your concerns so that you can walk the commencement stage understanding yourself better as you aim to live a purposeful and meaningful life.
Upon graduation, you will be well-prepared for a number of careers, including those that require strategic and tactical planning, human resource management, financial controls, business communications, production management, service management, or team development. You will complete your Malone education well-equipped to be a servant leader in your community.
View course curriculum
Each course and its description is listed in the official Academic Catalog.

Once in the catalog, you can use the buttons (pictured left) located at the upper right of the page to plan your courses, save courses to your own personalized catalog, print them, and more!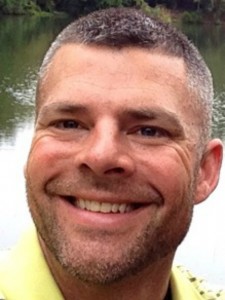 "This experience has given me the opportunity to communicate better personally and professionally, be more open-minded to others view points, and solidify my relationship with Christ."