Tools for success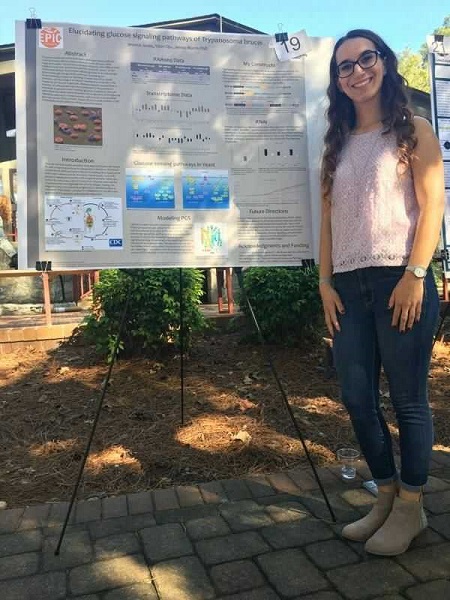 Jessica Jones '16 credits her Malone education for giving her the confidence to apply to the Biochemistry and Molecular Biology doctoral program at Clemson University.
"I did not want to be known by a number, or sit in a lecture hall with 600 other students," Jones said of choosing Malone for her undergraduate studies. "I wanted to pursue an education and build relationships with like-minded individuals. I had opportunities to complete research projects, be involved with student organizations, and nurture my curiosity."
The faculty in Malone's Natural Sciences department inspired Jones through their interactions in and out of the classroom.
"My questions were always warmly welcomed," Jones said, "and I was armed with tools for success because they showed me how to have the confidence I needed to strive for my goals."
A leader on campus and a student mentor for the first two installments of Malone's Science Careers Camp for high school students, Jones was eager to share her passion for biochemistry with young scientists.
"The pursuit of a college degree should be no one's idea but your own," Jones said. "Choose a field that you have a passion for and you shall never work a day in your life. Biochemistry is not for the faint of heart; it takes a level of dedication and passion that cannot be learned. It led me through one degree and onto another and I know that God has me right where I am supposed to be."
Upon completion of her Ph.D., Jones hopes to pursue a career with the Department of Defense studying parasitology, infectious diseases, and epidemiology.