Did you find love at Malone? Tell us your story!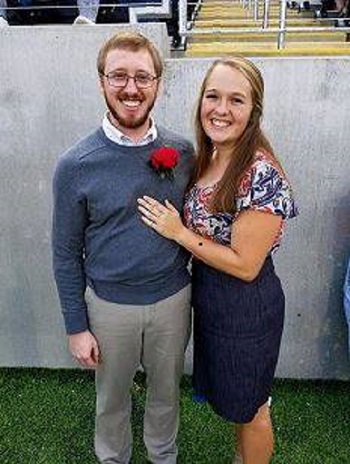 Jocelynn (Lenhoff) Kataro `19, and James Kataro `18

"We met in 2016 during our government class with Dr. Beer. We began studying together in the Barn, spent countless hours in Myers lounge, and two years later we married on October 5th, 2019! Malone has this special place in our hearts."
---
Sydney (Redmon) Roush '16, and Ryan Roush '16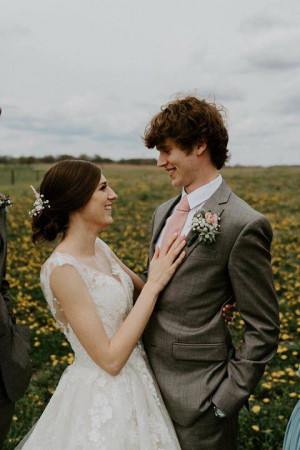 "We met on the first day of freshman orientation in 2012. We were both a part of the learning cluster, so we had most of our first semester classes together. We began dating spring semester of 2013, and have been together ever since. We were engaged in December of 2016 and married on May 6, 2018. Malone will forever be a special part of our story, as all four of our parents were students at Malone at the same time. We're proud to be a part of the Malone legacy!"
---
Courtney (Dominish) Banghart `10, and Andrew Banghart *08

"Picture it: 2007. A brisk fall day in October, students headed in all different directions on campus, and I'm walking into the Malone Theater, everything seemed like your usual day on Malone's campus. But on this day, everything changed for me.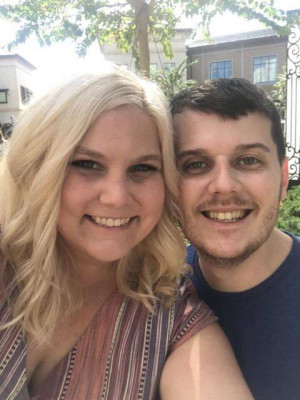 I was not looking for love, but that's exactly where our pioneer love story began. Andrew and I were required to complete crew hours for our separate theater classes, we just happen to sign up for the same time slot and were assigned to complete a task together upon arrival. Little did I know that what started out as a familiar day at Malone, would lead me to countless days full of friendship, love and adventures. Our friendship began the fall of 2007, in the spring of 2008 we started dating and in the winter of 2009 we were engaged, in the summer of 2010 I got to marry my best friend! This year we will be celebrating 9 years of marriage, but I remember this day like it was yesterday. I'm thankful God led us both to Malone and crossed our paths. Our pioneer love story shows that no matter what season of life you are in or how ordinary your day might be, love can happen anywhere at any time!"
---
Heidi (Robinson) Roth `98, and Luke Roth `97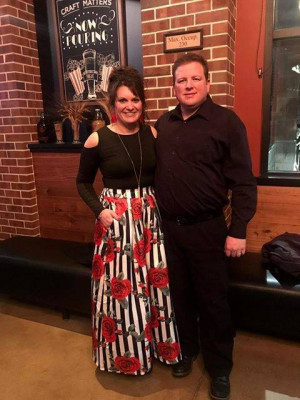 "We met at band camp right before my freshman year. I was captain of the flag corp and he played in the percussion line. I saw him across the room, didn't know his name yet, but told my friends that I liked the "dude on the stool". We started dated shortly after, fell in love and were married after my sophomore year, and his junior year. Crazy! I graduated in `98 with a double major in elementary and special education and he graduated in `97 with a degree in accounting. We have been married 22 1/2 years and have three wonderful children, our oldest is getting ready to head to college now to study American Sign Language Interpreting!! Crazy how time flies! Malone was where I found my forever love and we are so blessed with our family!! So thankful! God is good!"
---
Tammy Miller `91, and Tracy Miller `88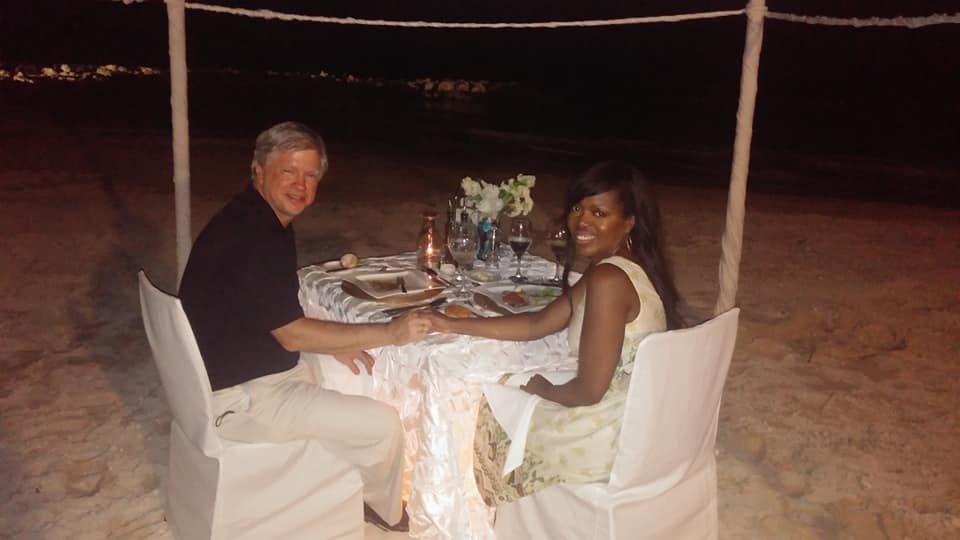 "It was August 1986, my roommate and I, along with the other students were being herded into the gymnasium to attend our freshman orientation. As we got to the doorway, my roommate saw her boyfriend's older brother, Tracy Miller, who transferred from a different college. She introduced us and immediately I felt something about him but believed he wouldn't even consider interacting with me let alone be friends. Later on that day, we ate with him and another friend from their hometown and at that moment, our friendship blossomed through laughter and sharing our life stories. By the time October came around and with the numerous times of interacting, laughing, talking with our friend group, one night I finally confessed my feelings to my roommate about Tracy. I convinced my friend to ask his brother to tell Tracy about my thoughts and feelings for him (I felt like I was back in junior high: Tell him if he likes me, check the box "yes" or "no"!). I was petrified because me being this black girl from Hudson liking a guy from Amish country--the likelihood of being a couple seemed slim-to-none. I praise God to this day that he took a chance and said he would like to see where this would go and we started to date (it also didn't hurt that I was a big Browns and Buckeye Football fanatic...Tracy's eyes lit up quite a bit when he found out!) As our relationship steadily began to develop, Tracy became my best friend, my rescuer, my confidant; for the first time in my life, I felt genuinely loved and cared for. I know Tracy could tell you that in the four years we dated, we grew into a loving and caring couple. And on July 28, 2020, it will be 30 years celebrating that trajectory of being together as man and wife, being parents of two wonderful sons (who are Malone alumni as well) and growing more in love!"
---
Katie (Lamport) Glatzer `03, and Nick Glatzer `02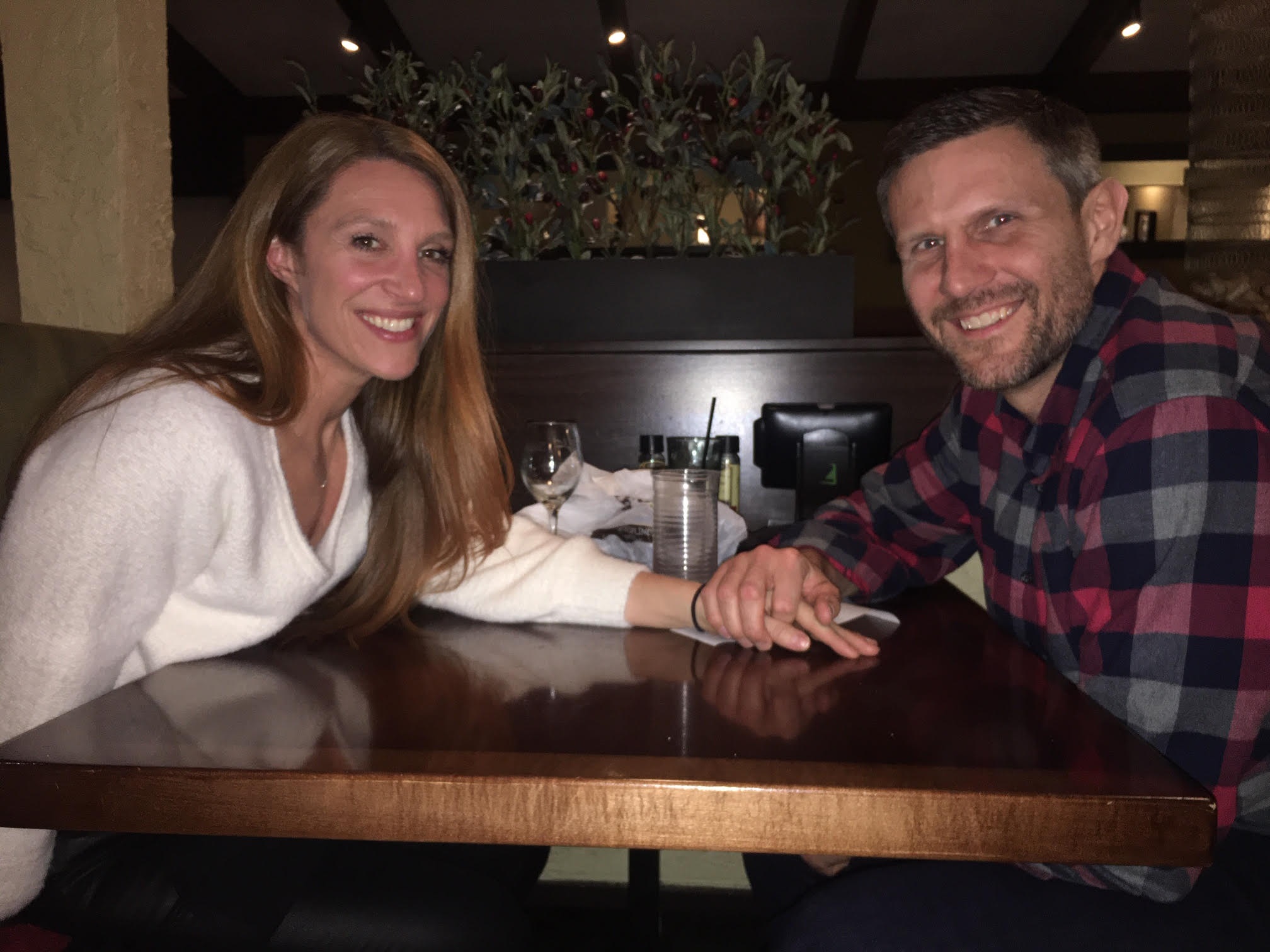 "20 years ago today, I picked up Katie Lamport for our first date at the lounge outside her dorm in a red Ford Probe that my roommate (and friend) let me borrow. We went to Olive Garden in Belden Village and barely touched our food. We revisited those two places today to celebrate, only this time we drove from our home in Youngstown in our minivan. She has officially been a part of my life longer than she hasn't. Feeling very grateful- to God for obvious reasons, my roommate, Ryan Gerber, for lending me his car, her parents for raising an amazing woman AND watching our four kids tonight, and Malone for being the place that facilitated it all! As we drove around campus today, we agreed that we both had many great memories there and that God's Presence was a significant factor in it all. Christ's Kingdom First!"
---
Kristin (Pokigo) `02 and Michael Fleming `04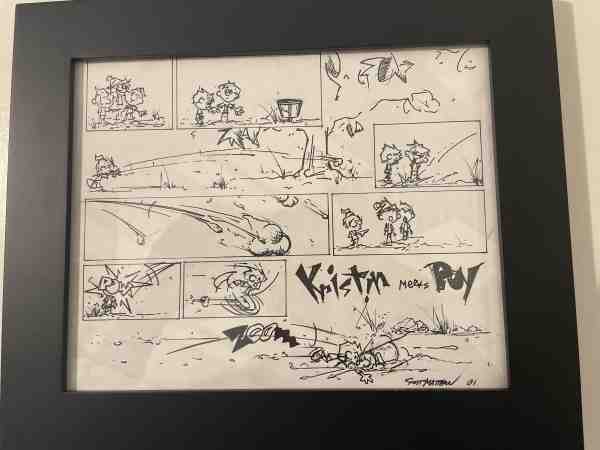 I Threw A Snowball At A Stranger Eventually He Became My Husband

It was the first week back after Winter Break in 2001, however the weather was cold and icy, so classes were cancelled. No syllabi, no homework, no classes, just friends, sled-riding, Nintendo, movies and other shenanigans.

My two girlfriends and I were walking back from a meal at Centennial Hall when I decided to be a show-off and instigate trouble. A little ways ahead were two guys who were also returning to their dorm after eating in the dining hall. I said to my girlfriends I bet you I can throw a snowball and hit one of those guys! They just laughed with doubt. I took my first throw and missed. Ug. On my second attempt I came closer, drew their attention and even got yelled at. Ha, you can't hit us! said one of the guys. On my third and last throw, I nailed the loud mouth in the back of the neck. I cheered and keeled over laughing. However, to my surprise, when I looked up I saw that the guy I hit was charging at me! This sight actually made me start laughing even harder and I knew there was no way out of this one. It's fair to say, I was deserving. He tackled me to the ground and we both died laughing. Initially, for a split second, there was an awkward moment where this total stranger was laying on top of me but then jumped up, grabbed my hand, helped me up and introduced himself. After Mike and I met for the first time, I would run into him often on campus and just start laughing and say to friends. There's the guy, the one I nailed with a snowball!! Over time this stranger became a good friend. Eventually, we fell in love and got married. Who would have ever guessed I'd marry the guy I nailed in the back of the neck on that cold, winter day.

Attached is a comic strip a friend made for us after that humorous encounter, simply because he thought it was such a funny story. That artwork hangs in our bedroom today.
---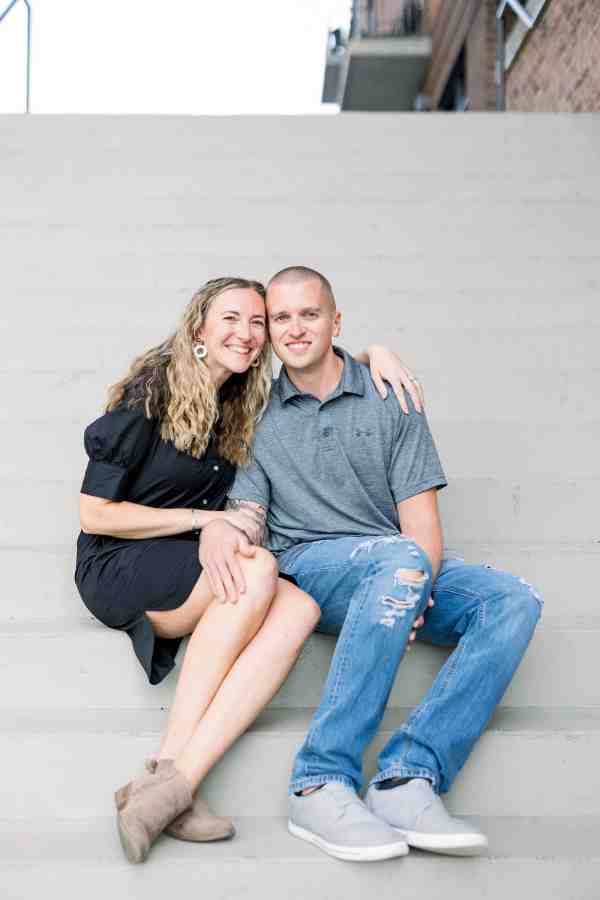 Corey '10 and Kylee '10 Maarschalk
The first day of class our freshman year, I was the early kid to an 8 a.m. New Testament class with Suzanne Nicholson because I was worried I'd miss something. I was still nervous about my college choice, so I'd been praying for some kind of confirmation throughout the day and, because it was an early class, if God could send someone cute for me to look at that, it would be an added bonus. The first guy to walk in the room was Corey and I literally looked up and mentally said, "Thank you!" to God. I then spent the rest of the semester turning around to "check the clock" but really just to check out Corey!