In memoriam of David P. Rawson (1941-2020)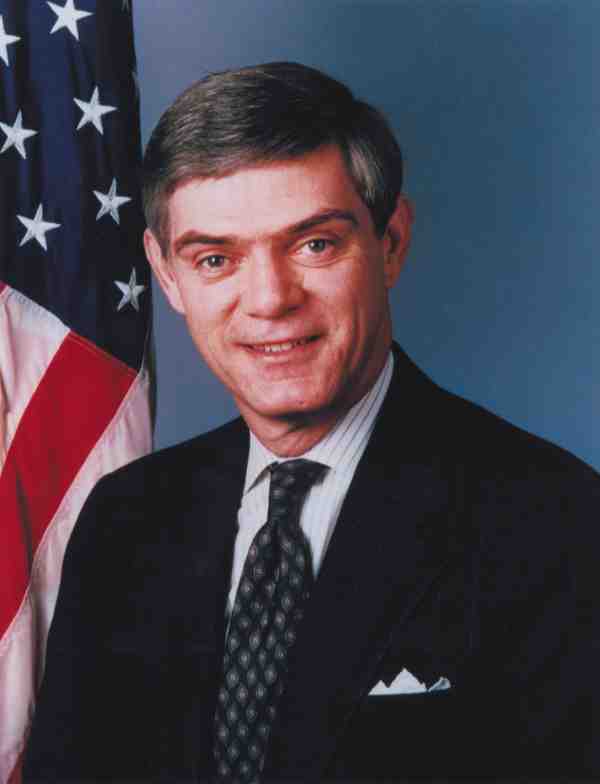 The Honorable David P. Rawson '62, who represented the United States as ambassador to Rwanda and Mali, died on September 16 at the age of 79. Rawson was a Malone professor for six years before he joined the U.S. State Department and, after his retirement from foreign affairs in 1999, served on the Malone Board of Trustees from October of 2012 until May of 2018. In many ways, the humble leadership of David Rawson demonstrated that his lifelong priority was to keep Christ's Kingdom First.
"David Rawson had a profound impact on the legacy of Malone College that shapes Malone University even today," said President David King. "We are grateful for the many contributions he made to the quality of a Malone education and for the ways he invested in the extended Malone community."
Born to Quaker medical missionaries from Addison, MI, Rawson grew up in the highlands of Burundi and attended Rift Valley Academy in Kenya until he returned to the United States in 1958 and enrolled at Malone College. A childhood spent in Africa shaped his worldview, creating in him a passion for foreign affairs, so Rawson studied history and political science at Malone.
"It was at Malone that I learned who I was as a member of Western society, as an American, and as a Quaker," he said in his acceptance speech upon receiving induction into the Ohio Foundation of Independent Colleges' (OFIC) Hall of Excellence. "I learned disciplines of study and skills in socialization that carried me through many years, but more than that was a sense of vocation I learned while at Malone. We were awakened to a broader world, and I came to respect the deeply held values that undergird the American community through my often mundane work at Waltz Photos on behalf of the Canton Repository, at Diebold Safe, and at the Canton YMCA."
Upon completion of his Bachelor of Arts, Rawson enrolled at American University in Washington D.C. where he earned a Master of Arts and a Ph.D. before returning to teach in the History department at Malone. Among his contributions as a faculty member between 1965 and 1971 was his choice to hire the late James H. Stuckey, who made his own indelible mark on Malone's history.
"I am not only grateful that David Rawson hired my father to teach history at Malone, but I came to understand my father's high regard for him," said Jacci Stuckey '77, professor of history. "I was inspired by his keen intellect, appreciative of his deep concern for others, and honored to count him as a friend. His Friends heritage remained central to his identity. In fact, the last time we spoke, we discussed the best Quaker books that might be included in the library of Rollin Friends Church, his place of worship. He was and remains for me a role model for faithful living."
In his OFIC acceptance speech, made on March 25, 1999, Rawson joked "I want to thank Malone College for giving me a two-year leave of absence in 1971. I want to especially thank my friends there for still caring for me even though I never made it back from my fling in the Foreign Service." He may not have known at his time of appointment how long his international service would last, but what Rawson did know was that God had ordained for Africa to be a lifelong piece of his story.
"Once you get the sands of Africa in your shoes, you have to go back," he said in an interview for Hillsdale College, where he briefly taught African history and politics after his retirement from government service.
During his 28-year diplomatic career, he would serve in Rwanda, Mali, Senegal, Madagascar, and Somalia as well as various postings around the United States. He proficiently spoke French, Kirundi, and Swahili. And while one could argue that each country and culture contributed to his heart for the people of Africa, perhaps no experience impacted his worldview more than his service in Rwanda during their civil war of the early 1990s.
Rawson was the first U.S. observer to the new political talks between the Hutu-dominated Rwandan government and the Tutsi Patriotic Front in 1993, and when the Arusha Accords did not succeed in ending civil tensions as hoped, he served on the front lines to safeguard lives during the history-making genocide that unfolded in 1994.
His book "Prelude to Genocide: Arusha, Rwanda, and the Failure of Diplomacy," published by Ohio University Press, draws on classified documents that provide insight into what happened during those dark days for the country of Rwanda. The project was made possible by a grant from Paul Simon Public Policy Institute at Southern Illinois University Carbondale in 2002 and Rawson spent 16 years giving careful translation to the delicate information that changed the course of Rwandan history. He considered it a documentary study rather than a memoir or political science book. Rawson's archives are held by George Fox University (GFU), where he served as Scholar-in-Residence for the GFU College of Business for the last two years of his life.
Just as his life in Africa came full circle, so did residence in the United States. Upon his retirement, Rawson returned to his great-grandfather's homestead in south central Michigan to serve as a faculty member at Spring Arbor University and Hillsdale College. He also spent the summers teaching at the Great Lakes School of Theology in Burundi and working with a professor at Michigan State University on issues related to food supply and distribution in Africa. In the spring of 2018, he moved with his wife Sandra to the Pacific Northwest to be near their son, Jonathan. They also have a daughter, Christina Rawson Mathiak, who lives in Germany.
Rawson was honored as Malone Alumnus of the Year in 1974. He was a member of the Mande Studies Association and the American Foreign Service Association. He served as chair of the UN Advisory Group on the West African Arms Moratorium and as a consultant to the Partnership to Cut Hunger and Poverty in Africa. When he became the first Malone College alumnus to be named to the OFIC Hall of Excellence in 1999, he joined other such notables as Senator and Mrs. John Glenn and Coretta Scott King.
And, true to his character, Rawson tenderly cared for the Evangelical Friends community all throughout his life:
"David Rawson was a treasure! I knew his parents first, from my home church of Rollin Friends in Michigan. When he and his children would return from Africa or Washington DC to visit his parents, I grew to know him. His family epitomized a life lived for Christ, reflecting the Lord in all he did." —Pamela Mason King '77
"David Rawson was my mentor. He was my professor at Malone, who loved God and taught with clarity and passion. He earned a Ph.D. at age 26! But I met him before he was my professor. He was a special person who used his gift of intellect to build the Kingdom of God into the hearts of his students. When he was 16, he came to my church as a preacher during a weeklong revival. On that Thursday night, about 7:55, I responded to the invitation to give my life to Christ. It was a new beginning for me and a profound spiritual moment. He encouraged me in that moment and later in classes at Malone. This mentor became a deep friend and encourager. I will never be the same because he took time to help me understand people and the world. I always felt peaceful in his presence." —Tom Crawford '74
"I so appreciated watching how God worked through David Rawson—he was incredibly bright, savvy about the world, and when he spoke, you wanted to sit up and listen. I was inspired to watch a man navigate extraordinary achievements and major contributions to the world of education and the State Department with as much humility as he did. I am proud to call him 'friend.'" —David Van Valkenburg '64
"David Rawson was my friend of more than 60 years and is arguably among the most influential and noteworthy alumni in all of Malone's history. It was my joy to nominate him for the OFIC Hall of Excellence and he was deserving to have received it. What's more: he severely broke his arm only a couple of days before the ceremony and attended anyway. And he even came to campus the next morning to speak with our students! David was resilient and persistent, concise and focused, all of which served him well as a faculty member and in his foreign service. He was a tireless advocate for the Evangelical Friends community and an excellent presenter of the Gospel. Our little corner of Lenawee County, Michigan will miss him greatly." —Ron Johnson *64, president emeritus
If you would like to make a gift in his honor, please visit this site.