50 Student-athletes recognized with DIVISION II ADA Academic Achievement Awards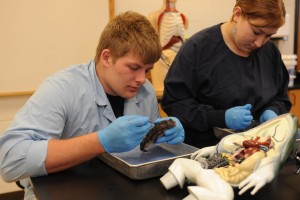 50 Pioneer student-athletes earned the 2016-17 Academic Achievement Awards distinction in recognition of their accomplishments in the classroom from the Division II Athletic Directors Association (ADA). In order to receive the honor, athletes must possess a cumulative grade point average of 3.5 or higher, have attended a minimum of two years of college-level work, and have been an active member of their intercollegiate team during his or her last academic year.
"Each semester I'm amazed at the hard work and dedication to excellence our top student-athletes display," said Malone Athletic Director Charlie Grimes. "As a former student-athlete and head coach myself, I admire the dedication and investment these students make to get the most out of their education and best prepare themselves for the rigors of a professional life after college. This award is proof of their grit and determination. I also sincerely thank all of the Malone faculty for the support and challenge that they give our students every day in the classroom. Way to go, Pioneers!"
The cross country and track & field teams were the most represented Malone squads. Ten members of the women's team and five from the men's team made the list. Football was the second most represented sport with nine players recognized.
The Division II ADA honors add to an already impressive list of academic achievements for Malone Athletics during 2016-17. 70 Pioneers were previously named to the Great Midwest Athletic Conference's Academic All-Conference Team. In addition, six Malone athletes were tabbed NCAA Division II Academic All-Americans during the past year while the athletic department as a whole registered a cumulative grade point average of 3.111 during the spring semester.
All of Malone's Division II ADA Award Winners