Continuing partnerships
Teresa Purses '86 was recently named president of the Stark Education Partnership (SEP), a nonprofit organization dedicated to improving education for all students (preschool through college) in Stark County.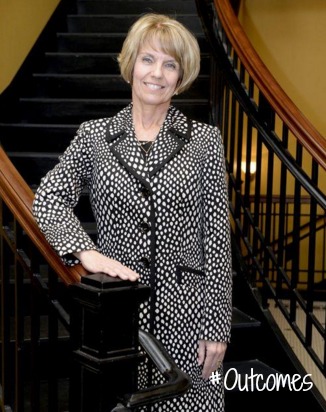 Purses – who received masters and a doctoral degree from Ashland University – brings a wealth of experience to the position. She has spent her entire career in education, including as a teacher and principal (Minerva), and then as superintendent of the Canton Local school district from 2002-2010.
"I am looking forward to working with our community to weave our assets together to expand the options for all students to have a more hopeful future," said Purses.
This year, the SEP is engaging in a strategic planning process that will build on the organization's strengths to develop goals for the future. One important strength of the organization is community support – SEP was founded in 1989 by the Deuble, Hoover, Stark Community, and Timken Foundations.
"The Partnership engages schools and school districts in fostering comprehensive education enhancement to better prepare students for educational and career success," Purses explained. "SEP collaborates with educators and with business, community and civic leaders to lead sustainable improvement in the county's educational system."
Purses recalls her time at Malone as "extra-ordinary."
"I received a high quality education in a Christian environment. I had exemplary professors who provided engaging learning experiences and inspired us to commit ourselves to our vocation," she said. "We learned that teaching was a commitment to preparing the leaders for the future and that was a tremendously important responsibility and a high calling!"
What especially stands out about her experience, she noted, was how ALL faculty and staff were committed to her success.
"From the admissions office, financial aid office, education office, library, to every classroom, I found caring staff that helped me when I needed support," she said. "I will never forget walking into the admission's office and saying, 'I know I am called to be here….and I need your help to navigate the process. I have no idea how I will pay for this, but God knows.' They said, 'We are here to help you make this happen!' Thanks to so many, I am a proud Malone grad."