David O. Williams '84 to serve as Visiting Professor of Practical Ministry
Williams currently serves as the lead superintendent of the EFC-Mid-American Region and as a faculty member at Barclay College.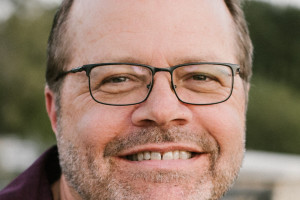 Made possible, in part, by support from the Evangelical Friends Church – Eastern Region, Williams will teach courses in the Department of Bible & Theology during the 2022-2023 academic year.

After earning his bachelor's degree at Malone, Williams earned a master's degree from Ashland Theological Seminary and his doctorate in ministry from George Fox University. He has held a variety of leadership positions within the Evangelical Friends Church network including senior pastor, youth and family pastor, minister of youth, and youth director. Churches he has led include First Friends Church in Salem and West Park Friends Church in Cleveland.

At Barclay, Williams has worked as a faculty member, chaplain, and administrator. He currently serves as director of the Barclay's master's programs in Pastoral Ministry and Spiritual Formation. Among his many awards are the Distinguished Dissertation Award from Portland Seminary, Professor of the Year at Barclay, and as a Recorded Minister with the EFC.

Malone holds a special place in Williams' heart-- Walter and Emma Malone were his great-grandparents.

"It was 130 years ago that Malone was founded as the Christian Workers Training School for Bible Study and Practical Ministry," he said. "It will be a great blessing to follow in their footsteps as a teacher, mentor, and sacred companion for a new generation of Christian leaders."

Williams and his wife Carol met at Malone and both sensed a clear call to ministry during their time as undergraduate students. They have six children and 12 grandchildren.