Distinguished Faculty Awards 2020
Each year, four faculty members are honored for their commitments to teaching, service, scholarship/creative expression, and adjunct teaching. This year's honorees are Bert Smith, Lora Wyss, Randi Pahlau, and Kristen Beck.
Celebrating Excellence
Award recipients are nominated by students, faculty, and administration. Upon notification that they are finalists, faculty nominees submit an essay on their academic work as it applies to their award. Praise from their nominations and excerpts from their essays are below:


DISTINGUISHED FACULTY AWARD FOR TEACHING: BERT SMITH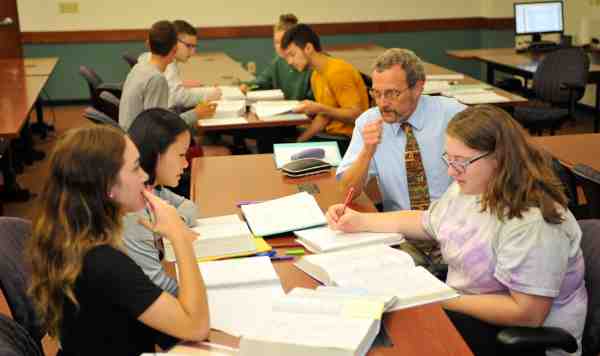 "Bert does a wonderful job of teaching accounting while including the fundamental aspects of Christian values and emphasizing stewardship. I've learned so much from him in regard to school, careers, and my faith."
"I hope that my students understand that the role of the accountant in the Kingdom is to provide stakeholders with truthful, relevant information to enable them to make wise decisions concerning the resources God has temporarily put into their hands. One means of achieving this is composing case studies that help students to recognize, analyze, and develop resolutions to moral dilemmas that are encountered in professional practice. This requires application of scripturally-supported values. I strive to treat my students with love and graceful justice. Grades must be earned. Academic integrity is demanded. I know that some would argue that there is too much justice and not enough grace. However, I stand ready to work individually with students to promote both academic achievement and moral development."
Distinguished Faculty Award for Service: Lora Wyss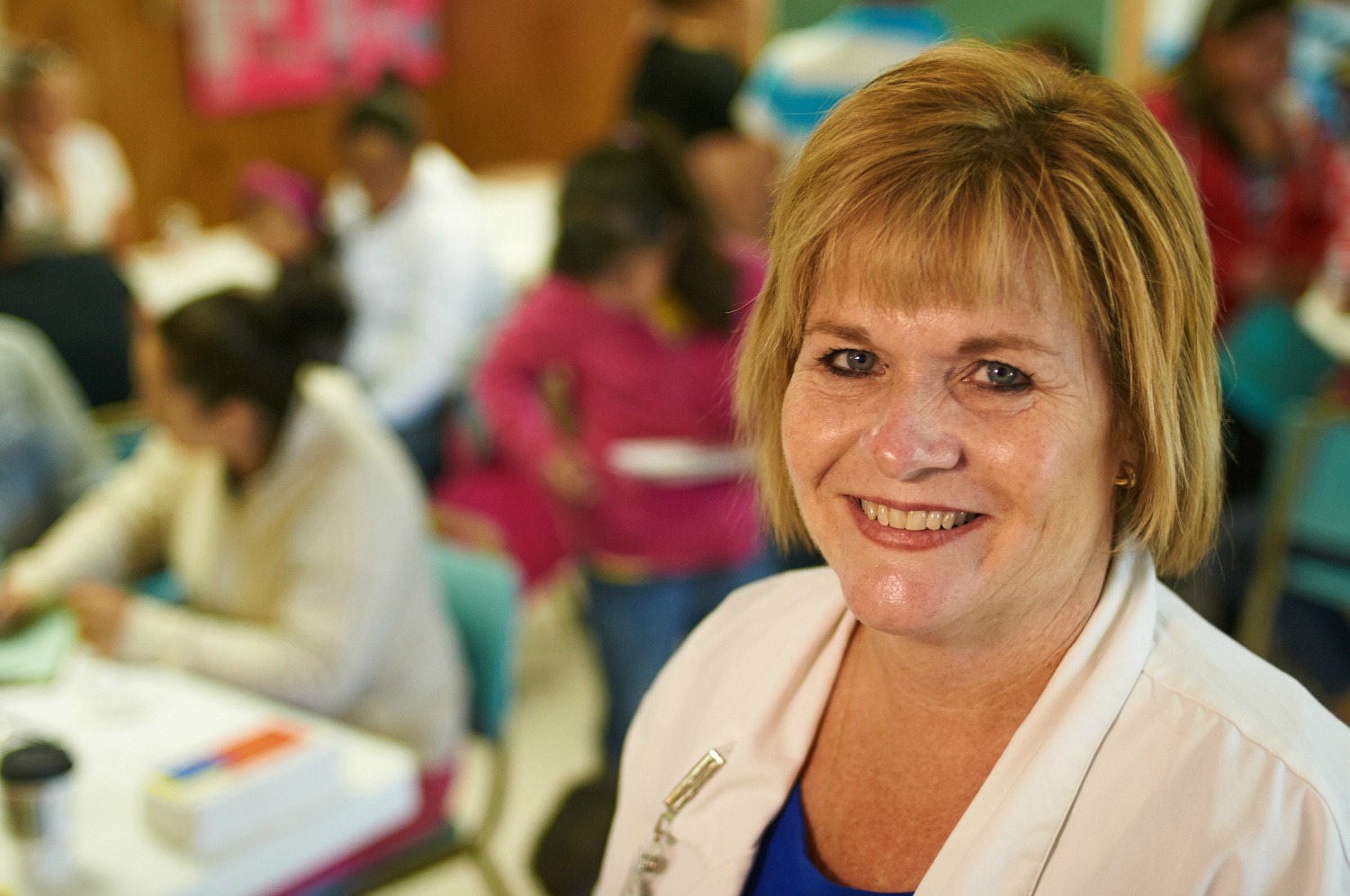 "Lora is always doing acts of service for her community and for her students."
"When she teaches she really focuses on the importance of serving others well."
"Through service-learning opportunities, Lora enables us to look at service through the medical/nursing lens."
"As a faculty member at Malone for nearly 20 years, it is an honor to work with, serve, and teach the students in this community... I feel it is important to connect with students in informal settings so that they can see me as approachable, not only someone they can learn from but also someone they can trust to nurture and guide them... Annually, I plan and coordinate the Danish exchange that brings students from Lillebaelt University in Odense, Denmark to our campus for three weeks. I have also personally led two exchanges to Denmark so that our students can learn both Danish health care and culture... From April to October, nearly 400 migrant farm workers and family members reside in the Hartville camps each year. The clinic (a ministry of Hartville Migrant Ministries) offers free holistic care to a vulnerable population of primarily Hispanic migrant families. Connecting our students to an opportunity to learn and grow with these vulnerable individuals helps them develop and mature into thoughtful, caring graduates. By working with the migrants, I believe that our students are fulfilling Malone's mission of Christ's Kingdom First."
Distinguished Faculty Award for Scholarship/Creative Expression: Randi Pahlau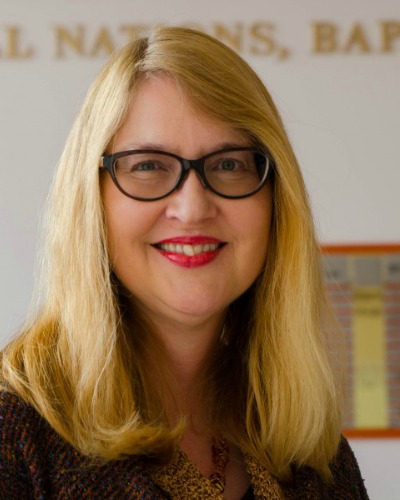 "Randi presents her research at local and national conferences, and even brought one of the conferences to campus! She shares her enthusiasm in the classroom and beyond. As an instructor, Randi is a wonderful example of what sets Malone apart from other area universities: she is a beautiful soul who cares about her students, no matter what major they study."
"Scholarship has been essential to my teaching at Malone, particularly in the Living Traditions courses on Austen and Shakespeare. The emphasis on theological principles in my research has enabled me to easily incorporate spiritual aspects that are also embedded in Malone's mission. My most recent Shakespeare course included some students who are Bible majors, and our conversations on the plays that influenced Shakespeare and his own writing were richly infused with biblical themes. My ecotheological research has enriched both courses, allowing my students to examine characters' attempts to fulfill God's biblical command to steward the nonhuman world, patrician care for the poor, and biblical views on sexuality that surprisingly connects with God's command for dominion in Genesis."
Distinguished Faculty Award for Adjunct Teaching: Kristen Beck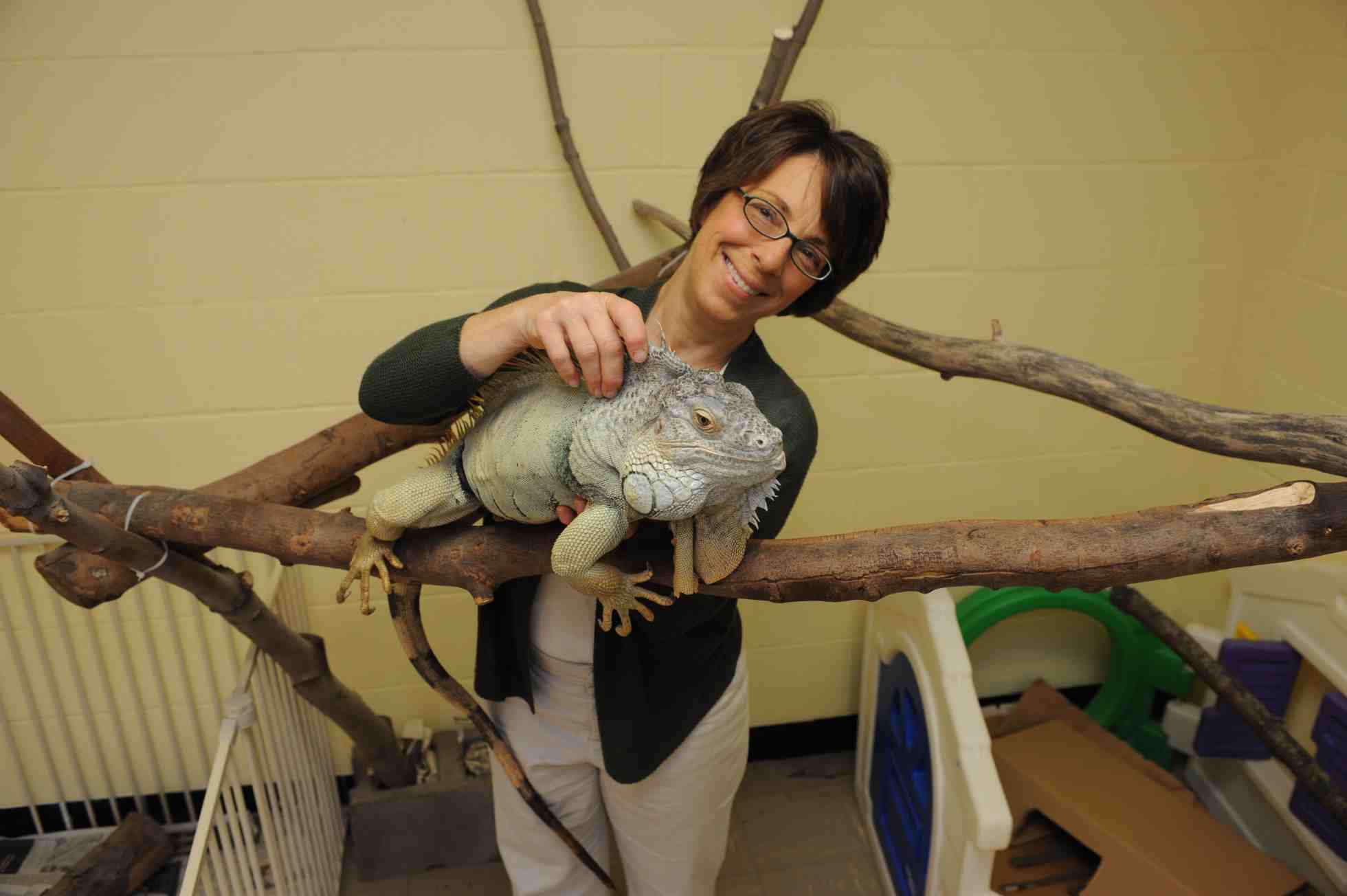 "She has so much passion for the subjects she teaches and genuinely cares for all the students."
"She has made a huge impact on the zoo and wildlife biology department."
"She goes above and beyond to serve everyone, and has really made a difference in improving Malone's animal collection and the zoo and wildlife program overall."
"As an Ohio Division of Wildlife licensed wildlife rehabilitator, aiding part of God's creation that is totally helpless without intervention from compassionate human beings is one of the tasks I am called to do. I strive to be both a spiritual and practical example of what it looks like to live with this calling, sharing my skills and my deep desire to reveal a beautiful part of God's creation to people who are missing it. The Malone students who are entrusted to my care share the same passion and are searching for ways to align their belief system with their calling. In a professional field comprised of many non-believers, our students must be strong and equipped to be a light in the world, living a life that is pleasing to God. This is my prayer and why God has brought me back to Malone. I am honored to be here."