Empowering others for lives of service
Marilyn Henry '73 has spent 40 years in the service to others. And though she retired from her career last month, Henry expects she'll always continue that calling - as a professor at local universities and as a consultant for social work agencies.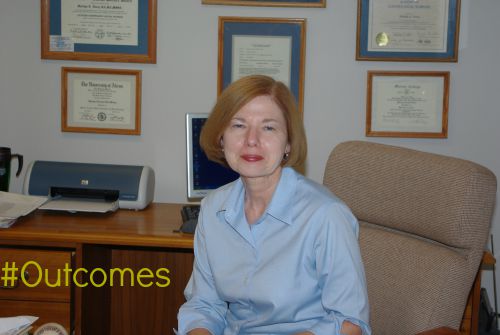 She began her career after graduation from Malone at Akron General Medical Center, where she worked with the elderly population for more than 14 years.
"I knew this was my calling as I wanted to help people have a better quality of life and to know that someone cared about them," Henry said.
After leaving Akron General, she transitioned to a 24-year career at Public and Family Counseling Services of Tuscarawas Valley, Inc. She was the CEO for 22 years, and oversaw 62 employees, each serving in the many programs that PFCS offers its community: mental health and substance abuse counseling, early childhood mental health programs, a halfway house, a domestic violence shelter, and services for the elderly.
Henry knew early on that social work was her calling. Volunteer work in high school led her to choose social work as a major at Malone, and while here, she spent three weeks living in inner-city Cleveland with twelve other students (sharing one bathroom) which further crystalized her dedication to improving the welfare of others.
"Three weeks away from everything familiar and in such a different environment was life changing for me," said Henry. "It made me know social work was what I wanted to do."
Henry credits Malone with being part of her success as a doer of good.
"Malone provided me with the education, values and self-confidence that has allowed me to be successful in my career and in life," she said. "I cannot put into words how much my Malone experience has meant to me. I was blessed that God made it a part of my life."