Building on strength.
Facilitating change.
Empowering communities.
The Department of Social Work will lead you to more than just a career. It will lead you to your life's calling.
We believe that caring for marginalized groups of people is one of the hallmarks of Christ's kingdom. As you prepare to serve the most vulnerable groups in our society, you'll find yourself equipped to face the challenges and joys of a life of service that is at the very heart of Christ's teachings.
The rewarding "work" of social work
Empowering society's most at-risk individuals to find their place in the world, achieve success, and rise above their circumstances is work for the bravest of hearts.
The tremendous flexibility of the social work field allows you many opportunities to live out your calling to serve others. Our graduates work in a variety of fields with many different types of people. So, whether you feel called to care for older adults, investigate child abuse and neglect, organize discharge plans for hospital patients, provide treatment for individuals struggling with substance abuse and mental illness, provide case management services to victims of human trafficking, or serve in international development (to name just a few of the exciting jobs our recent graduates are involved in), a degree in social work will prepare you to serve wherever help is needed.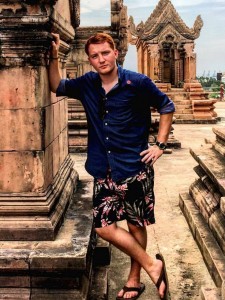 "The Malone community is legendary, and only people who go to Malone truly understand that...it's special. What a transformative experience it was for me!"