English Professor publishes in British journal
In an article that will soon be published in the British journal Harts and Minds, Randi Pahlau explored the theme of hospitality through food and words in Shakespeare's comedy.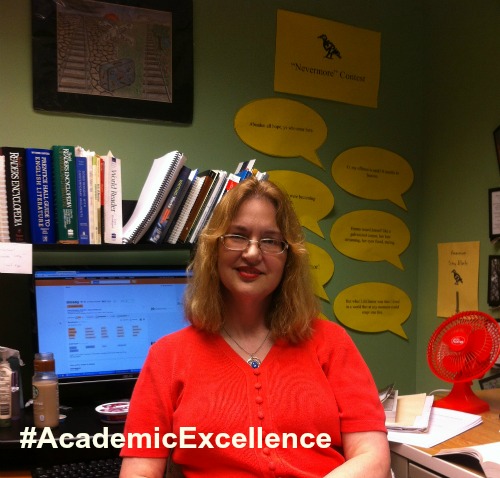 See the Instructor of English at Malone's work entitled, "Do Not Swear and Eat It: The Food of Hospitality in Shakespeare's Much Ado About Nothing" beginning October 31 at www.harts-minds.co.uk.
The framework of Much Ado about Nothing is hospitality, explained Pahlau, which is a word that derives from the Latin 'hospes' meaning 'host,' 'guest,' or 'stranger'—but is also related to the word 'hostility.'
"Words of hospitality, which physically leave the mouth, and the food served in hospitality, which physically enters the mouth, are emblems of mutability, mirroring the inherent contradictory nature of hospitality," said Pahlau. "Words can welcome or betray; words can deceive; food can impress or poison; food destroys one life form, but sustains another life form."
"As symbols of continual transformation," she continued, "the words and food in Shakespeare's play reflect and clarify the ever-changing status of each character as each gains and loses influence, reputation, friendships, and spouses."
With such a unique and interesting topic, Pahlau admitted the writing process was chaotic.
"There are books and papers everywhere," she laughed.
Pahlau teaches Shakespeare courses here at Malone, which, she said, has influenced her greatly.
"I've taught Much Ado About Nothing three times and it is one of the most popular plays amongst my students," said Pahlau.