Janis Bowdler, President of JP Morgan Chase & Co. Foundation, to deliver Malone University Commencement address on Saturday, May 8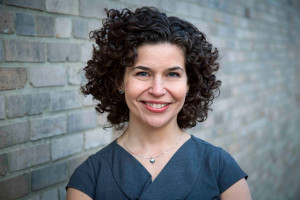 Janis Bowdler, President of the JP Morgan Chase & Co. Foundation, will deliver Malone University's 129th Commencement address on Saturday, May 8 at Tom Benson Hall of Fame Stadium. Bowdler is a 2000 graduate of Malone.
Bowdler's organization is a global leader dedicated to driving inclusive economic growth in communities worldwide. The Foundation made a commitment in January 2018 to invest $1.75B over the next five years to strengthen workforce systems, revitalize neighborhoods, grow small businesses, and improve the financial health of individuals.
Bowdler has spent the last two decades advancing economic opportunity for families at risk of being left out of growing global prosperity. She began her career in her native Northeast Ohio, working to rejuvenate Cleveland's east side neighborhoods. Her passion for helping families move up the economic ladder also compelled her to serve in Washington D.C., where she spent ten years advocating on behalf of Latino families at UnidosUS.
Driven by the opportunity to help realize a vision for widely shared economic prosperity through the scale of a global financial institution, Bowdler joined JPMC in 2013 to help the Foundation develop a new approach to corporate giving that would increase its impact and advance its mission. Under her leadership, the firm has launched several high-profile initiatives, including Financial Solutions Lab, PRO Neighborhoods, Entrepreneurs of Color Funds, and blight mitigation initiatives in Detroit, MI.
Bowdler has authored a number of publications on financial opportunity and economic mobility. Most recently, she co-authored Building Equitable Cities: How to Drive Economic Mobility and Regional Growth with Henry Cisneros and Jeff Lubell. She also serves on the boards of Raza Development Fund, Low Income Investment Fund, and Opportunity Agenda.
At Malone, Bowdler studied interdisciplinary social science and served as a student leader in several capacities, including Student Senate, as a resident assistant, and in the marching band as a member of the color guard. She also participated in the American Studies Program (ASP) in Washington, D.C.
Bowdler and her family reside in Takoma Park, Maryland.