Juggling motherhood and the college classroom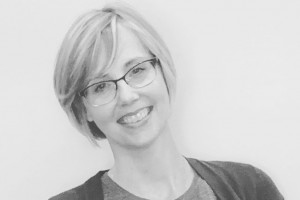 Deanna Albrecht '08 was 34 when she weighed the decision to return to school to continue her education. She had two teenagers at home, but the moment she walked around Malone's campus, she felt that it was the right place for her to be.
Initially, Albrecht felt uncomfortable because her situation was not a traditional path and she didn't know if she would be able to complete her education, but with the help of her professors she pressed on.
"I had close relationships with many of my professors. I frequently stopped by their offices to talk about classes, my career goals, and life in general," she said. "My family grew by one more during my last year with the addition of my youngest son, and I'm not sure that I would have graduated on time if it wasn't for the support of my professors at Malone."
While at Malone, Albrecht chose to major in Communication Arts because she was passionate about journalism and writing. Since graduating, she has worked in various communication fields including consulting, social media, and writing.
"I was ready to change the direction of my career toward an environment that supported my faith and I wanted to use my skills in the field of communication," she said.
Albrecht's faith played a significant role in her education and still does in her career.
"My faith is everything when it comes to my career," she said. "It is an active part of my life and helps me put into practice all that I've learned at Malone. Integrity, growth, and community all play an important part in my work-life as well."
Albrecht now works at Canton's Liberty HealthShare in the Marketing and Communications department.
"When people hear that I graduated from Malone, they expect the skills and values I bring to the table. It makes me proud to know that Malone and those who have graduated from Malone are held to a high standard by others."