Leading with purpose
Quality is the hallmark of ProVia Products, headquartered in nearby Sugarcreek.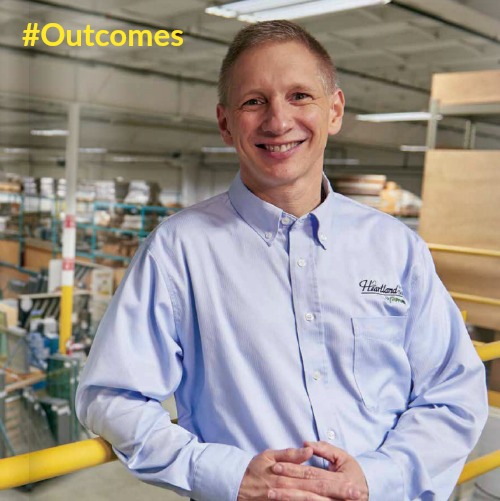 Brian Miller '89, president of ProVia, said his time at Malone was critical in shaping his future.
"Malone was where I defined who I was," said Miller, whose company employs 500 people and distributes products throughout the United States. "A lot of students go to college questioning their beliefs, but for me, Malone helped me solidify my faith an gave me direction for my life and career."
Miller is excited to lead his company to further expansion in the southern and western United States. They already produce high-quality entry door systems, energy efficient windows, super polymer vinyl siding, and artfully crafted manufactured stone, but are looking to add products that bring the whole exterior of the home together.
Since Miller became president, he led ProVia – which was founded on biblical principles – to define their company's purpose, vision, and mission statements. The company's purpose statement reads, "To let our light shine before others, so that they might see our good works and give glory to our Father who is in heaven." Its vision is, "To be the premier building products manufacturer, providing unmatched quality and service." And its mission: "To serve, by caring for details in ways others won't."
"It has been a wonderful exercise to clearly define our purpose as we continue to succeed in business," Miller said. "To be able to bring my heart's desire to my career has made a world of difference."