Malone graduates launch Athlete Impact to prepare students for life after college
As is the case with other niche collegiate experiences, students who participate in athletics are well prepared for the professional world because of the competitive edge they possess, their relentless drive and work ethic, their discipline to take direction and learn from others, as well as the overall experience gained as they work together to achieve collective goals.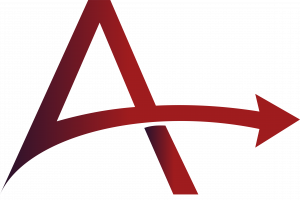 Why then, with all these gifts, can it be so difficult for some athletes to make the transition from college to career?
Several Malone graduates have built The Athlete Impact Leadership Program to address that very question.
"My experience on the Malone men's basketball team was life-changing from all angles," said Brandon Bapst, '17. "We learned how to make the most of our time in college by balancing academic, athletic, and community priorities, while also planning for life after basketball when we knew it would be necessary to 'hang up our shoes,' so to speak."
The Athlete Impact, LLC provides innovative and scalable learning solutions to help athletes prepare and thrive in life beyond sports. Initially developed to support Malone athletes in conjunction with the Pendle Hill Pledge, participants of the leadership program are translating and building upon the skills they have developed as athletes.
"We believe that outward impact begins with inward growth, and it's our mission to enable athletes with the tools they need to reach their potential while learning how they can pay it forward to those coming up next," said Bapst. "For much of our lives, our identity has been rooted in athletics without much focus on the 'bigger picture.' With proper perspective of our true identity and who God uniquely created us to be, the other pieces of the puzzle fall much easier into place."
With the support of Tanya Hockman '94, athletic director, Bill Eddins, head women's golf coach, Casey Kaufman, head men's basketball coach, and Scott Waalkes, Ph.D., professor of international politics and co-director of the Pendle Hill program, the workshops created by The Athlete Impact address broad tools that can be helpful across all professional disciplines, including interview preparation, building effective LinkedIn profiles, resume-writing workshops, financial literacy, vocational exploration, and dining etiquette events.
"The Athlete Impact is the future of leadership training for collegiate athletes," said Eddins. "In this day and age, we need leaders more than anything, and The Athlete Impact will help pave the way for future generations to make a difference at home, in schools, in the workplace, and within communities."
What began as a passion project during the COVID-19 pandemic has blossomed into an international remote business with growth potential to serve the broader athlete community. The team at Athlete Impact includes the following Malone graduates:
Brandon Bapst '17 (basketball)
Christian Graves '16 (basketball)
Haley Kool '17 (volleyball)
Vincent Leone '19 (golf)
Stephen O'Daniel '16 (basketball)
Heather Papp '16 (volleyball)
Nick Williams '17 (basketball)
The team has also expanded beyond Malone to include athletes John Saxton (basketball, St. Thomas Aquinas University) and Maike Wellmann (swimmer, Stuttgart Germany).