Malone receives Best RN Programs Recognition
RegisteredNursing.org, a nursing advocacy organization, recently named Malone University #6 on their list of Best RN Programs in Ohio for 2020.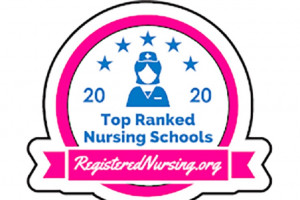 "We are honored to be included on this very special recognition," said Debra Lee, dean, school of nursing and health sciences. "I firmly believe that such recognition is a reflection of the commitment to Malone's mission that each individual in our department brings to every aspect of their good work on a daily basis."

Criteria used in ranking institutions for Best RN Programs included several factors that represent how well a program supports students towards licensure and beyond, analyzing past and present first-time NCLEX-RN pass rates.

"Third-party endorsements are important as they frequently shape the perception of an institution's value, said David King, president. "Malone has consistently appeared in reputable rankings due to the strength of our academic programs, the reputation of our faculty, and the outcomes that are made possible to our alumni with a Malone degree."

Learn more about the methodology for this distinction at registerednursing.org.