Malone University enhances Ohio's wellness workforce through the Great Minds Fellowship Program
Made possible by a generous grant of more than $860,000 from the Ohio Department of Higher Education, Malone University students who are interested in Social Work and Addictions Counseling can receive a significant cost reduction to complete their education.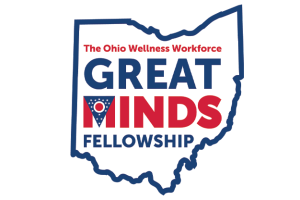 "There is great need and great opportunity in Ohio for servant leaders in the field of behavioral health," said Gregory Miller, Ph.D., president of Malone. "With demand for behavioral health services outpacing the size of the current workforce, there's no better time to train up more Malone graduates who will provide excellent and compassionate care to those who need it."
The goal of the Great Minds Fellowship Program is to grow the number of Ohioans who enter the behavioral health professions, like social work and addictions counseling, in the next two years.
For students who enroll in fall 2023, those who hold an associate degree will be eligible to complete Malone's social work program in two years—fully online or in person—with the cost of their first five classes covered in full. This will allow them to complete their bachelor's degree at a significantly reduced rate while they prepare to gain their social work licensure.
"Participating in the Great Minds Fellowship Program will really bolster Malone's ability to partner with local mental health professionals seeking to obtain further credentials to serve their communities," said Andy Reynolds, Ph.D., chair of the Department of Social Work and associate professor. "Our fully-accredited social work program is a great fit for Northeast Ohio helpers because we have a long established in-seat program with a fully online option. Our students benefit from personal attention because we believe strong professional mentorship is vital to producing excellent social workers."
Additionally, in January of 2024, licensed mental health counselors who are interested in completing Malone's Addictions Counseling graduate certificate, can do so fully online in one year at no cost to them. This will allow those with a passion to serve clients with addictions to enter the field quickly with increased competency and proficiency.
"In Stark County alone, we have seen a dramatic increase in overdose deaths since 2018, and we continue to see the effects of childhood trauma rendering in adults through chronic health issues, mental health conditions, and substance use disorders," said Kara Kaelber, chair of the Department of Psychology and Counseling and professor of counseling and human development. "Our program provides foundational and advanced education and training in trauma-informed and addictions counseling through our distinctively Christian curriculum."
"This support from the Ohio Department of Higher Education will provide yet another avenue for students to receive a Malone education affordably while they pursue their God-given callings," said Miller. "As with each program offered at Malone, our social work and counseling programs equip students to serve others in a manner which reflects Christ so that they can lead with empathy and courage at such a critical time in our current cultural moment."