Malone University Mourns the Passing of Associate Professor of Nursing Elizabeth Rettew
A memorial service will be held on Monday, December 4 at 4 p.m. in the Johnson Center Worship Center with light refreshments to follow.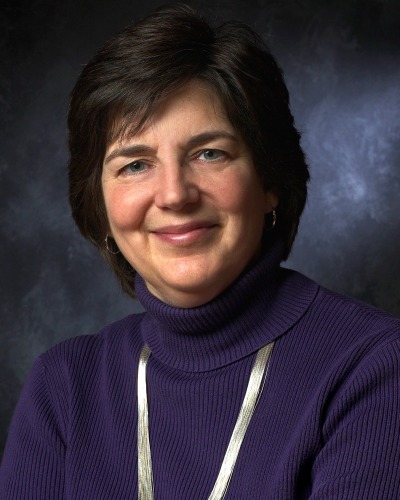 Elizabeth A. Rettew (Beth) passed away in Lancaster N.Y. surrounded by her loving family on Thursday November 9, 2017, at age 64; beloved daughter of Rev. Richard D. and Anna S. (nee Salyerds) Rettew; loving sister of David (Robin) Rettew, Jane (Steve) Pulley, Paul (Nancy) Rettew, and Carol Rettew; she will be sadly missed by her nieces, nephews, family and friends.
Loving the Lord with heart, soul, mind, and strength, Beth revealed her faith in all that she did. Well-versed in scripture, Beth would talk with anyone about what it meant to be a follower of Christ. Beth cared deeply and compassionately about people. Her grace, generosity, hospitality, compassion, kindness, and integrity were seen and felt by those who came in contact with her. Her humor kept people smiling. She nurtured her friendships and drew people to her with her warmth and concern. Beth pursued excellence throughout her life and encouraged others to do the same.
Beth loved music and the outdoors. Music was her inspiration. She sang in church praise teams and choirs and believed that the lyrics should add to the message of the service. During her illness, music was a source of energy and comfort. Beth regularly went canoeing and camping with her family, finding joy and beauty in God's creation and spending time with the people she loved. She also was an avid gardener, who nurtured and cultivated her plants and provided an oasis for all who visited her garden, including the birds she fed.
Beth came to Malone University in 1991 and played a central role in establishing the Bachelor of Science in Nursing and Master of Science in Nursing nursing programs. She created and coordinated the Family Nurse Practitioner track of the MSN program until 2016 and for the past six years was the director for the BSN program. Beth was a tenured Associate Professor of Nursing and a certified Family Nurse Practitioner; her reputation as a master teacher is legendary. More than her immense knowledge of and commitment to excellent nursing care, Beth freely shared her deep faith and never-ending love of learning with more than 1,000 undergraduate and 300 graduate nursing students. It would be impossible to even estimate the number of patients who have benefited from having one of Beth's students as their nurse. Beth continued to volunteer at free clinics in the Canton area until her health prevented her from doing so. It meant so much to her to be able to share her gifts of nursing skill and compassion with those in need.
Beth was deeply loved, and her absence will be acutely felt by all who knew her.
Memorial contributions for the Elizabeth A. Rettew Scholarship for Nursing Students may be made to the Office of Advancement at Malone University, 2600 Cleveland Ave. NW, Canton, Ohio, 44709.
- written by Professor Emeritus Diane Chambers, Dean of the School of Nursing & Health Sciences Deb Lee, and former nursing faculty member Janice London.
Read a tribute by Marcia Everett, Professor of Communication Arts