Matthew Strayer '08 named partner at Columbus law firm Goldman & Braunstein
After less than one year of employment, Strayer was named a partner at the Columbus-based firm Goldman & Braunstein, LLP. Strayer joined the firm in February 2016.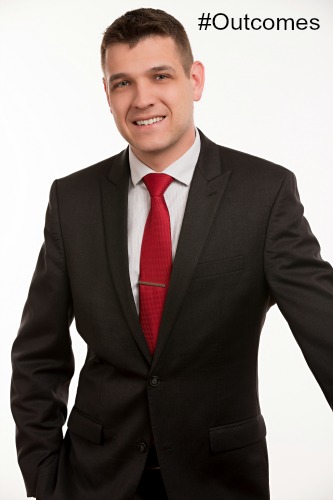 His focus is and will continue to be on representing landowners in property rights and eminent domain issues, but he also brings additional commercial litigation experience to the firm's expanding practice.
"I am honored to join the partnership at Goldman & Braunstein and for the opportunity to continue building on its first-class reputation and legacy," Strayer said.
Strayer received his law degree from The Ohio State University Moritz College of Law, graduating in the top 10 in his class. He received his undergraduate degree in communications and media studies, concentrating on journalism, from Malone, where he met his wife, Kaitlin (Cook) '08, R.N., B.S.N. They live in Worthington with two their two daughters. Strayer is a member of the American Bar Association, the Ohio State Bar Association, and the Columbus Bar Association.
Goldman & Braunstein has extensive experience in eminent domain and other property-related litigation.
"We are a small firm that makes a big impact," Strayer said. "I am excited to carry on this important work as a partner."

"Making Matt a partner after less than a year is a testament to his skill and commitment to our clients," said Michael Braunstein, founding partner. "I know he will excel in this new position, and I look forward to his many future accomplishments."