Ready to lead
Master of Arts in Education/Educational Leadership alumna Danielle Kemp '14 believes that her faith allows her to be a better leader.
"I chose Malone because of the religious values and teaching Malone prides itself on," Kemp said. "As a future leader, it is critical for me to maintain faith. All of our courses looked at things 'the textbook way' in addition to a religious worldview."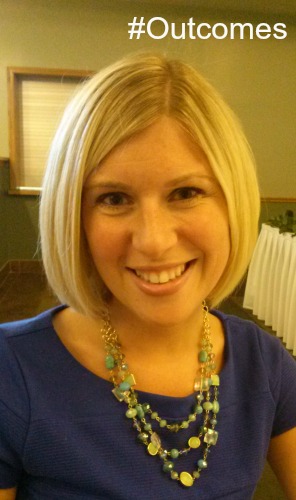 The 5th grade math/science teacher at Massillon Intermediate School was introduced to a number of leaders whom she admired.
"Networking and building relationships is critical in the field of administration," said Kemp. "In this program, I had the opportunity to meet and work with many professionals in the education field. I also had the opportunity to view all aspects of the leadership role and think critically about them. The program touches upon all leadership roles so you can get a true picture of leadership and what all it entails."
She greatly enjoyed her role as a student.
"Completing my Master's Degree was a major accomplishment for me both personally and professionally," she said. "I was a focused, invested, and committed student, so I took away a sense of pride and accomplishment. I cannot wait to see how this hard work will pay off in the future."
Already, Kemp has been given many opportunities to put her newly acquired knowledge and skills in educational administration to use.
After graduating in 2014, Kemp was given the task of directing an after school program for first through third graders in which she managed staff, transportation coordination, activities, snacks, and cleanup.
"This was a great leadership opportunity that allowed me to get my feet wet in an administrative role," she said.
Because of her demonstrated excellence in that role, she was given the responsibility to lead the Summer Reading Camp as the summer school principal.
Kemp noted that she would quickly recommend Malone's program to others.
"In addition to its religious values, Malone has a very welcoming and community feeling," she said. "Every faculty and staff member that I encountered was very friendly and helpful," she said. "They empower students to excel and challenge themselves in their academic endeavors and future goals."