Reggie Dabbs scheduled to perform at Youth Explosion
Motivational speaker Reggie Dabbs scheduled to perform at Youth Explosion Nov 12-13 at Malone University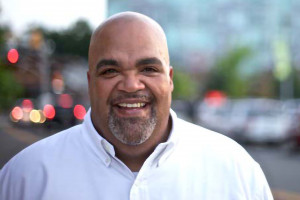 Motivational speaker Reggie Dabbs has been signed to perform at Youth Explosion, a ministry conference for middle school and high schools students scheduled for Nov. 12-13 on the campus of Malone University.
Dabbs travels around the world to speak to more than two million children and youth each year. Born to an unwed teenager, Dabbs struggled throughout his childhood and at one point lived in a chicken coop in Tennessee. Today, he talks to adolescents about family and how thankful they should be that they have families. He is one of the most in-demand speakers on the challenges facing the youth of today.
"Today's generation is facing unparalleled hurts, pressures, and choices," said Dabbs. "If we can heal those hurts, help in times of pressure and equip students in their choices, we will have better students and a positive school atmosphere. I share with students often, 'You can't change your past, but you can change your future."
For more information on Youth Explosion, visit www.malone.edu/youthexplosion. The event includes performances by Christian musical artists, speakers, group activities, and worship services.
Tickets will go on sale August 15 and be available through the Youth Explosion website.