Striving for balance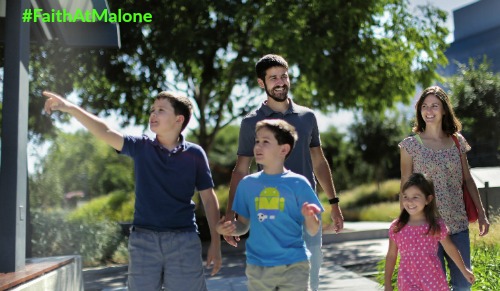 It's a noun.
It's a verb.
And for Christian Wyglendowski '01, Google also has been a fantastic employer.
Wyglendowski has been working as a software engineer for Google since the technology giant bought the company he worked for previously, Bump Technologies, in 2013.
One of the recent projects Wyglendowski worked on was Google Photos for Android users. Unveiled in May, Google Photos is a free service that allows users to take as many photos as they desire, automatically back them up into the cloud, and then use a well-developed search tool in the app to find pictures.
He has worked hard to balance faith, family, and work in a healthy way.
"Like a lot of jobs, Google rewards people for lots of work, lots of energy, and time invested into the job," Wyglendowski said. "I definitely want to make sure I have the right balance."
He's married to Sarah (Lookabaugh)'01, who homeschools their children Curtis, Eli, and Aubrey.
Wyglendowski has always been interested in computers.
"I was homeschooled, too, so learning has always been self-directed for me," said the Communication Arts graduate. "I just started learning about computers, and have learned more and more every day."
Though his work is enjoyable – and prestigious – his career also is something that Wyglendowski also has tried to hold loosely, even while striving for excellence.
"My faith and my family come first," he said. "We prayed a lot before moving to California – we prayed for a faith community, and for the kids to find Christian friends. We saw real answers to those prayers."
And those prayers have now led them home.
Recently, Christian's director made an allowance for him to work remotely, so this fall Christian and Sarah moved to the Columbus area to be close to family, eager to follow whatever God has for them next.