Summer grant furthers international scholarship
The same year that Malone University will be celebrating its 125th anniversary, Professor of History Greg Miller, Ph.D., will be part of an even older celebration – the 500th anniversary of Martin Luther's 95 Theses – in Wittenberg, Germany.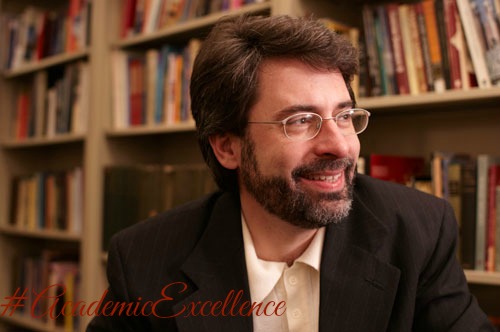 Miller is a member of the International Luther Research Congress (ILRC), an every five year, invitation-only meeting of recognized experts on Martin Luther from around the world. The event in 2017 will be Miller's fifth congressional meeting, as he has also participated in congresses in St. Paul, Minn., Heidelberg, Germany, Copenhagen, Denmark, and Helsinki, Finland. The location of Wittenberg is particularly important because it is the city where Luther lived and worked.
This past summer, Miller was awarded one of Malone University's summer scholarship grants toward research of his book-length manuscript tentatively entitled, Martin Luther's Physical Spirituality. The grant allowed for archival work in Europe and the writing of an introduction, book synopsis, and a sample chapter.
"I am particularly interested in utilizing the insights of Luther to help Evangelical Christians develop a more biblical and balanced engagement with the human body," Miller said. "In its organizational framework, the book makes use of recent research concerning the History of the Senses, with sections on Hearing (including Luther on music, preaching, confession, etc.), Sight (art, church architecture, beauty etc.), Taste (food, drink, Eucharist, etc.), Touch (sex, children, the body and prayer, etc.), and Smell (incense, evil, etc.)."
Miller's specialty subjects that he teaches include Early Modern European History, History and Theology of Christianity in Relation to Other Religions, and World Religions.
"The highlight so far was a research trip to Wittenberg, Germany in June," said Miller. "I was at Luther's residence which has been turned into a major museum/study center. The Castle Church is completely closed at present for refurbishing as Wittenberg gets ready to host the world in 2017."