Youth Explosion set for November 11-12 at Malone
Youth Explosion, a ministry conference for middle school and high school students, will be held on the campus of Malone University November 11-12.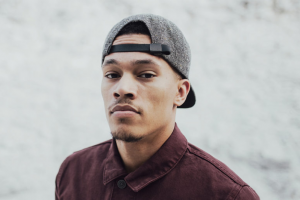 The event includes performances by musical artists, speakers, group activities, and worship services.
"This is our second year in person at Malone," said Jim Davis, associate pastor at Willoughby Hills Friends Church and long-time director of Youth Explosion. "We had more than 600 young people on the campus last November and are hoping we attract more than 900 this year."
The schedule of performances for the two-day event is still being finalized and will be released in the weeks ahead as plans are confirmed.
Performers booked so far include:
Christian rap artist Trip Lee
Michael Franzese, former Mafia boss who turned to Jesus and now speaks to audiences around the country about his faith
Tyron Whittaker, youth pastor for the Hillsong Church in South Africa
Markus McFolling, former NFL player who lost his career due to injury and once slipped into a dark path of drug addiction. He now travels the country talking about his story of overcoming adversity and his commitment to God's plan for his life