General Education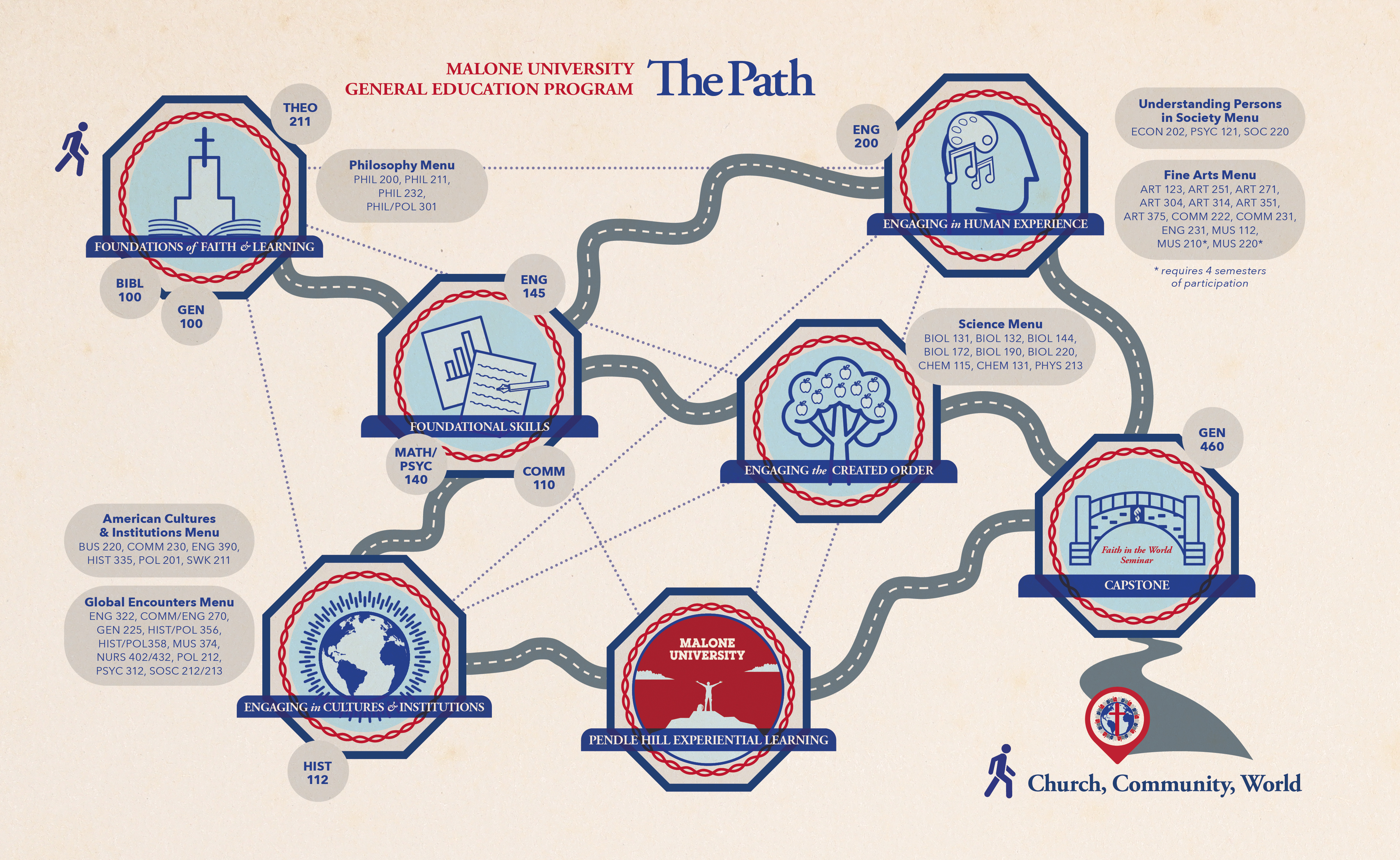 The General Education Path at Malone University seeks to guide students along the path of wisdom as they discover their calling, develop critical and creative thinking skills, and mature into faithful, socially aware world citizens who are prepared to serve, to solve problems, and to be agents of transformation in the communities in which they live and work.
The Path begins with a seminar of community building and self-discovery and continues through a core curriculum that requires students to apply critical thinking and creative expression. These courses progress from Foundations courses that establish a strong framework for Christian higher education to engaging courses designed to deepen and expand our understanding of people, creation, our nation, and our world. In some components of the Path, all students take required courses in common; in other components students have opportunities to make choices and follow The Path that best fits their interests and calling. The Path culminates in an interdisciplinary capstone course, which serves as a bridge to life beyond Malone University.
The General Education Path provides a solid grounding in Christian scriptures and tradition, along with many additional opportunities for growth in self-knowledge, knowledge of God, and knowledge of the challenges, complexities, and opportunities of our changing world. While the world around us changes, one thing remains true: "The path of the righteous is like the morning sun, shining ever brighter till the full light of day." (Proverbs 4:18).