Graduation 2019 is Saturday, May 4
We know that this is an important week in the life of our students (soon to be alumni!) and we recognize how hard you have worked to achieve this dream. Congratulations, and we pray God's richest blessings upon you and all of your future endeavors.
Commencement Ceremony Venue
Spring 2019 Commencement will be hosted outdoors on Malone's campus. We are excited about transforming the campus and creating an outdoor venue that will honor our graduates and allow them to celebrate their accomplishment with family and friends. We are confident that seniors and their families will be pleasantly surprised at the transformation of our campus for Commencement 2019. Since hosting commencement on our campus represents a return to a tradition that has not been observed for many years at Malone, we have provided a link to a list of frequently asked questions.
Graduation Schedule
Here are some important dates you don't want to miss:
Academic attire (caps, gowns, hoods, etc.) become available Monday, April 22 - Wednesday, May 1 in the Office of Alumni Relations, which is located in the Johnson Center for Worship and the Fine Arts. Hours for Monday - Thursday are 8:30 a.m. - 6 p.m. Hours for Friday, April 26 is 8:30 a.m. - 5 p.m., and for Monday, April 29 - Wednesday, May 1 from 8:30 a.m. - 6 p.m. Graduates may fill out an Alumni Exit Survey form before picking up academic attire or complete the form in the office.
A Senior Banquet for traditional undergraduates and their parents will be held on Friday, May 3 at 5 p.m. in the Hoover Dining Commons. This banquet will dismiss by 6:20 p.m. to allow graduates time to get to the Johnson Center and into their cap and gown for the Baccalaureate Service at 7 p.m.
Our baccalaureate service is Friday, May 3 at 7 p.m.; graduates need to assemble by 6:30 p.m. to robe in JC 120. The event is located in the Johnson Center for Worship and the Fine Arts Worship Center. Academic attire is required; attendance is strongly encouraged. Are you not able to make it, but still want to watch? The event is livestreamed.
Candidates for master's degrees will be sent an invitation to a graduate hooding celebration per individual schools prior to May 4. Academic attire is required. The invitation will contain additional details.
The Commencement ceremony for all Malone University graduates will be Saturday, May 4 at 10 a.m. The ceremony will be held on the Malone University campus and will be outside. Graduates and guests should dress appropriately. Academic attire is required for students; attendance is strongly encouraged.
Special Purchases
Order Flowers for Your Graduate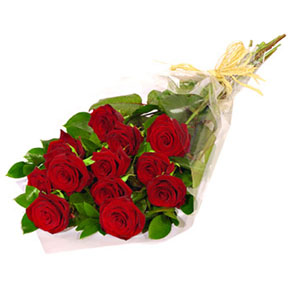 If you'd like to purchase flowers for your graduate, the Office of Alumni & Parent Relations has flowers available for purchase online. Single carnations are available for purchase at the event while supplies last. Online orders close at 12 noon on April 30.


Customized Diploma Frame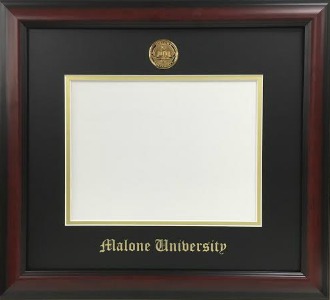 Specialized diploma frames are available in the Campus Store via special order. They are mahogany frames with conservation clear glass that protects your diploma from UV lighting. Each frame is $109.99. For information or to order, please call 330-471-8310 or simply stop into the Campus Store, which is located in the lower level of the Brehme Centennial Center.
Watch Commencement Events via Livestream
Are you planning to graduate soon? Here are your next steps.
Graduates, thank you for taking just a few minutes to fill out these quick forms. The Information is required by outside agencies and accrediting authorities for reporting purposes. 
Accommodations for out-of-town guests
Looking for hotels, restaurants for your stay in Canton? We have local partnerships with area establishments.