Alumna serves as Americorps volunteer
Cassie Hunt '14, a Community and Public Health Promotion graduate, is serving with Federal Emergency Management Agency (FEMA) Corps, a subdivision of AmeriCorps. AmeriCorps helps communities in the United States prepare for and recover from hazards.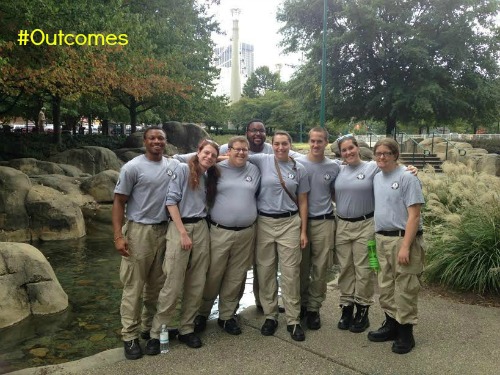 Hunt and other volunteers of FEMA receive training of all sorts: physical, diversity, safety, first aide, CPR, and also for special roles.
Her first mission was in Atlanta, Ga., where her team participated in a long-term project that helped FEMA plan and more efficiently respond to disasters via creating a catalog of major infrastructure, services, and demographic information in Atlanta.
That deployment lasted 17 weeks, and she and her team also completed more1,000 hours of independent service projects, such as feeding the homeless, caring for shelter animals, and raising money for leukemia and lymphoma research.
Hunt said her experience at Malone helped prepare her for life beyond graduation.
"While at Malone, I was challenged to rethink my worldviews. At times this could become drudgery or just another part of the day," said Hunt. "However, now that I am away from Malone I am regularly reminded in small ways of how wonderful are professors such as Dr. Pamela Hoalt, Dr. Ken Hoalt, Dr. Lisa Beltz, and Dr. Diakoff. They challenged me to view all of creation and my life as integrated into my faith."
Those professors are excited to see what is next for Hunt.
"Cassie was and is at the top of her class as a young professional," said Pam Hoalt. "She possesses both a local and global vision for public health that has refined in her qualities of deep compassion and caring for her fellow human beings. The experience in FEMA Corps has transformed her. I look forward to seeing how her future unfolds!"