Connecting the dots
Completing an unfinished degree was high on the to-do list of Jeffrey Moore, a departmental manager at Fomo Products, Inc.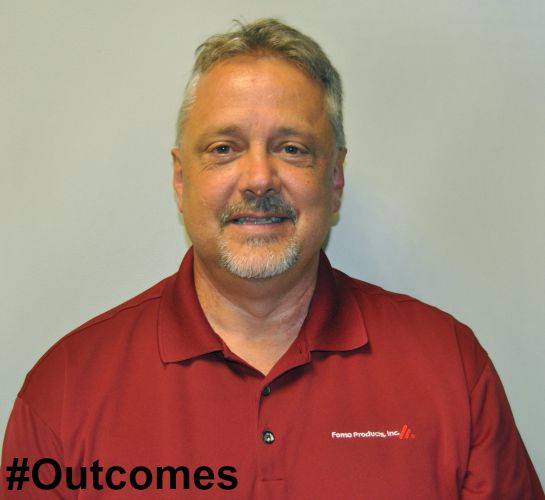 Despite his anxiety about a return to the classroom after a long absence, Moore quickly discovered himself adjusting well to the rhythms of academia. More importantly, the content in the classroom was relevant to his life and work.
"I struggled for years with not finishing my degree while I was younger and I thought that going back would be something I could not do," Moore said."Once I got back into the routine of reading and studying, the school work was much easier for me to tackle. I actually realized that I knew a lot of things we were discussing because of what I had experienced."
Despite taking all of his classes online, he found an unexpected community: Moore was able to meet with other students in his courses and work on projects together.
"I liked that even with the online courses we were able to meet on campus a few times," said Moore. "This allowed me to put a face to a name and a writing style while also giving me the chance to interact with students just like me."
Already, Moore is reaping the benefits that come with having completed his degree.
"I have earned two promotions with my company since completing my degree and I am running a division that is a third of the company's sales," he said.
Perhaps most meaningful for Moore was his feeling of accomplishment.
"I struggled for years to finish my degree," he said, "but once I made the commitment to do it, it was a great feeling."