Excellence in nursing
Christopher Martin '07 was honored to receive the 2016 Excellence in Nursing Practice award from the University of Pittsburgh Medical Center (UPMC) in Ferrell, Pa.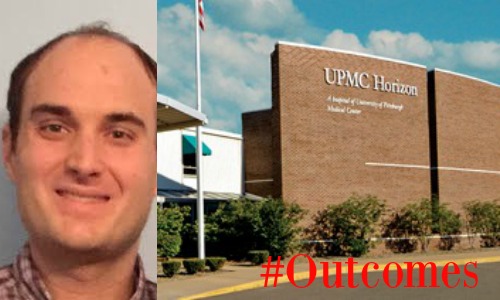 Martin, who works in his home state of Pennsylvania, credits Malone with preparing him well for his career.
"I still remember my Malone days like they were yesterday and the Malone University School of Nursing did an excellent and professional job in digging the foundation in which my nursing career would lie," said Martin. "I so appreciate the Malone faculty and the special care they give to their students in training them up to be strong, professional nurses. Thank you Malone University School of Nursing; you will always hold a special place in my heart!"
Martin started off his RN career as a medical-surgical nurse with UPMC. Then the hospital combined the medical-surgical unit with their telemetry (patients who need constant monitoring) unit, so that is where he now works.
"I am always learning something new and love the variety of things medical-surgical-telemetry nursing has to offer," he said. "The hospital is pursuing stroke certification this year, and I have been asked to work the day the surveyors are coming to certify the hospital later this month. Obtaining this certification is very important for Mercer County, as the county does not have a stroke-certified hospital and this will provide one for our area."
Preserving the dignity and respect for patients are key components to the hospital's core values.
"You can have all the right care and still lack in personal connection to the patients," Martin said. "Caring for patients from your heart was a principle I learned while studying at Malone."
Martin and his wife, Jasmine, live in Hermitage, Pa.