Malone education leads to global career
When Randy Leali '84 began working in Canton, Ohio for Ernst & Young (EY) right out of college, he would never have imagined that someday he would be working in Canton, China - as well as the Philippines, Australia, Beijing, Singapore, Taiwan, and all over the world.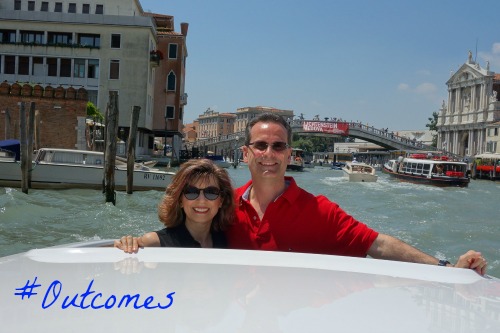 As a 17-year-old living in Sharon, Pa., Leali recalled that he didn't have a specific college in mind.
But his mother did. She adamantly wanted him to go to Malone to receive a Christian college education. He applied, and the excellent student earned the then-president's scholarship, which covered tuition and half of room and board.
Albert Smith, Jr., CPA, CMA, and associate professor of Business Administration, remembers Leali well.
"Randy would have been a junior when I started teaching here in 1983, but I remember exactly who he is," said Smith. "I was certainly impressed with his character. I knew even then that he was going to go far."
Leali has. He earned his Certified Professional Accountant (CPA) license in 1986, and made partner at EY in 1999.
EY first asked Leali to move to Tokyo in 2001, but with children in high school, he delayed the move. In 2006, he relocated to Hong Kong as the EY Asia Pacific professional practice director, where he was responsible for work in for more than 20 countries.
"The whole experience has turned us into an international family," said Leali, as two of his children now live overseas.
Leali, currently leading a global project for EY's assurance practice, is now based in Chicago but travels throughout the world approximately 40 weeks of the year.
"It's been an incredible experience for our whole family, traveling the world," said Leali. "I know more about different cultures, and I have a completely changed perspective about the bigger world."