Find your purposeful and meaningful life ensuring the financial success of your organization.
Become a part of a learning community that will prepare you for one of the most in-demand professions in the United States. With courses designed for you to easily double-major with only an additional two business electives, you'll be able to graduate with additional career-ready credentials. You'll have access to elite internship opportunities in northeast Ohio, home to eight Fortune 500 companies. Combining an emphasis on business ethics and an attitude of customer and community service will shape you into a desirable candidate for the job market.
Program Distinctives
Prepare for a high-demand career as a certified public accountant (CPA), tax accountant, personal accountant, or corporate financial accountant.
Experience your learning through an internship with one of our long-standing partners and practical experiences in our student organizations like Student Managed Investment Fund Club or Sport Management Association.
Access elite internship opportunities in northeast Ohio, home to eight Fortune 500 companies.
View course curriculum
The accounting major curriculum is listed in the official Academic Catalog.



Once in the catalog, you can use the buttons (pictured left) located at the upper right of the page to plan your courses, save courses to your own personalized catalog, print, and more!
Accounting minor
Students who are majoring in another program may choose to take an Accounting minor in addition to their primary course of study. A minor normally consists of a minimum of 15 semester hours, 6 of which must be taken at the 300/400 level. Each academic school or department must approve the student and curriculum to be used in the completion of each minor for the Office of the Registrar to verify at the point of graduation.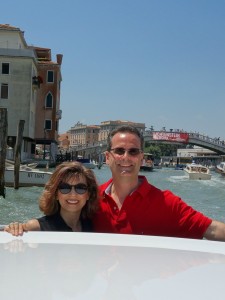 Randy Leali, a Malone graduate and a partner at Ernst & Young, leads global projects and has traveled the world for his position.