Malone grad managing one of nation's premier athletic programs
A job shadowing experience with an athletic director while a Lake High School student developed within John Regas '06 a passion for working in sports administration.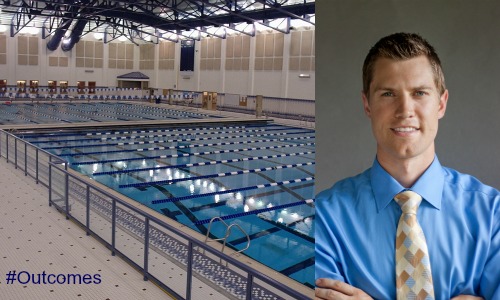 The opportunity to shape his career path with a double major in sport management and business, coupled with the chance to compete as a student-athlete in track and football, led Regas to choose Malone.
"I knew what I wanted to do and Malone had the programs in place to make that possible," said Regas. "The experience was transformational and led me to grow in my faith."
Regas also earned two master's degrees from Ohio University, one in business administration, one in sport administration.
The extraordinary preparation led Regas to an opportunity at the University of Florida, where he was mentored by Athletic Director Jeremy Foley, one of the nation's longest serving sports administrators.
"I had the chance to work in a variety of administrative roles," said Regas. "It was a great time to be at the university as we experienced a great deal of athletic success."
Working in one of the premier athletic departments in the country led Regas to his current position as director of athletics for the Franklin Community Schools, located 20 miles south of Indianapolis. Regas is responsible for all K-12 athletic programs at eight schools including 22 sports at the high school. The school is known throughout the country as offering students what many consider to be the finest athletic facilities in the country.
However, managing palatial athletic facilities is not what keeps Regas in the business.
"We have a unique situation here with our facilities, we are blessed," said Regas. "But for me it's about impacting the day to day life of students and the lessons learned through athletics. It's the opportunity I hoped for when I chose Malone."