Malone wins at the 2021 Festival of Media Arts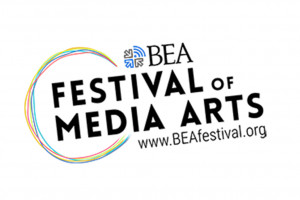 The Broadcast Education Association (BEA) is the largest media academic organization in the world, and one of its competitions, the BEA Festival of Media Arts, is an international digital media and broadcast competition for faculty and students from around the world.
Recently Sangsun Choi, assistant professor of media production, was awarded the Award of Excellence in the micro-documentary category. His documentary, "The Brick House in the Wind" features his family at home.
"My wife and I came to the United States from South Korea 6 years ago," said Choi. "She and I were the only family members at that time but we have three children now. The film is a short, personal documentary about my family's life with three children as immigrants."
This was Choi's fourth win at the Festival of Media Arts. A trailer for his documentary can be viewed here.
In addition to Choi, Samantha Hudzik '20 won an Award of Excellence in the student portion of the competition. Her film, "Before I Break," initially premiered at the Open Frame Film Festival, Malone's film development program, in 2018.
Hudzik is the first Malone University student to win at BEA's annual festival. She wrote, directed, and edited the film based on her experience interacting with people who are battling cancer.
"I was born with a blood disorder called hereditary spherocytosis, so I was treated at the Akron Children's Hospital Showers Center for Cancers and Blood Disorders," she said. "Growing up, I met and became friends with many kids and young people battling cancer. I wanted to tell the story of a young adult facing such a horrible disease since we see stories of children and the elderly fighting cancer a lot more frequently. It can be easy to forget that even the healthiest of young people are not infallible."
The original edit of her film can be viewed here.
"It's an honor to receive an award from the BEA for my project, and an even bigger one to be the first Malone student to ever win a BEA film award," Hudzik said. "Knowing that 'Before I Break' was able to make the jump from page to screen and touch people I've never even met is all I could ever wish for as an artist."
Malone has a growing reputation with the BEA, as a group of Malone students placed third in their annual Student Clubs Film 168 Student Film Competition this past October. Read more about that here.