Malone's Center for Study and Testing is a unique student resource
The Center for Study and Testing (CST) in Regula Hall is a place for nursing students to study, collaborate, network, watch DVDs for classes, and receive tutoring.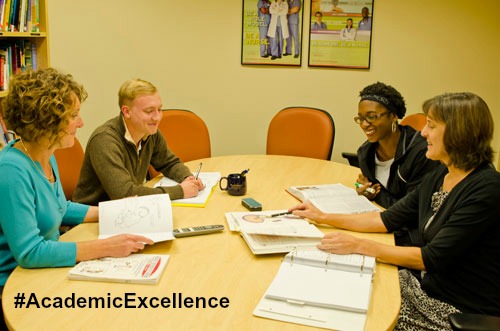 One of the most important things the center does is prepare students to pass the NCLEX exam, which is the test all nursing graduates must pass to become registered nurses. Online testing is done to assess readiness and determine additional learning needs.
Most universities have computer labs for students, but the CST also offers a range of study materials and tutoring services – as well as two staff RNs, Julie Hooley and Sheila Grate, who are available to help students.
Julie Hooley, director of the Center for Study and Testing, said she values the unique relationships she is able to create with students.
"I think students feel freer to ask questions to a person who is not grading them," said Hooley. "That makes us a sort of bridge between the students and faculty."
Megan Hanzie '13 was so thankful for the CST and Hooley's help that she wrote her this email after passing her NCLEX, "I just wanted to let you know how thankful I am that we had such an awesome team preparing us for the NCLEX. It sure is stressful but you guys worked really hard to prepare us and that was so awesome!"