Catching Up with Proud Pioneers Q&A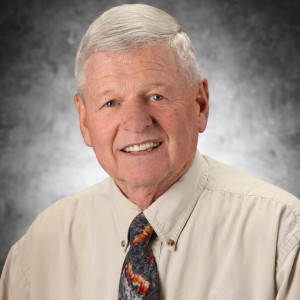 Coach Emeritus—Cross Country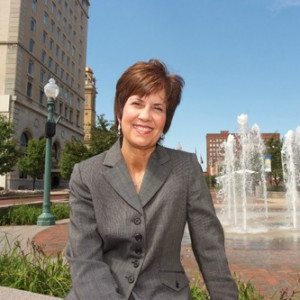 Jack / Jacci
Why have you stayed at Malone as long as you have?
I have developed a love and deep appreciation for what Malone stands for and what has been and still is accomplished in the lives of our students.
I remain at Malone because of the people and the institution's mission. Though I have been associated with Malone for more than 50 years and some may think I am here because of my Stuckey family connection, it's the quality of our students, sense of community, generosity of spirit exhibited by faculty, staff, administrators, and students, the lifelong friendships I've made, and the Christ-centered mission of the institution that keeps me here.
How would you describe Malone students and how they have changed during your career at Malone?
They are a diverse student body that continuously changes over the years, but I've found the mission and the end results to be the same: they learn how to draw closer to Jesus. 
Malone students are "salt of the earth" kind of people. They are genuine, honest, willing to learn, and not afraid to be vulnerable at times. They have shown willingness to persist in their academic work, to share their own stories with their professors and peers, and be open to the Christian faith (whether they are believers or not). College studies can be difficult, so I find it deeply gratifying when Malone students persevere. 
I don't think college students have fundamentally changed that much, except for the number of diversions that can sideline them. Smart phones and various forms of social media were not present when I first began teaching as an adjunct professor at Malone in 1987, and these "tools" too often divert students from focusing on their academic studies both inside and out of the classroom.  Of course, pinball machines, pool tables, and soap operas were distracting my classmates when I was a student at Malone College, so again, college students haven't changed much.
How has Malone helped shape your own faith journey?
Being a longtime member of a strong faith-based community has certainly helped mold and structure my own faith walk. I have benefitted greatly from being surrounded by caring colleagues from various disciplines and walks of life. Even today, I am constantly challenged in different ways to act more like Jesus. Each year here has served a different and meaningful purpose.
Over time, I have noticed that the diversity of theological and faith perspectives present among Malone's faculty has deepened my faith. My evangelical heritage was not as intellectually grounded as those of my colleagues, so through them I have developed a richer and deeper understanding of biblical texts, the Church Fathers, and spiritual thinkers who followed them.  God calls us to love Him with all our mind, as well as our heart, strength, and soul, and that happens at Malone. In fact, I include Matthew 22:37 or Luke 10:37 in my course syllabi.  Although the word "transformative" has become a rather overused term, it does rightly describe my spiritual journey at Malone.
What do you enjoy most about your work on behalf of Malone students? 
I love recruiting high schoolers from varied backgrounds then watching them over four short years leave as adults with professional goals. The amount of character development that happens over the course of their time at Malone is always impressive to witness. 
It is incredibly energizing when students understand a concept you convey, make historical connections between various eras, become excited about what they learned, wax eloquently about the original research they have conducted, and grow both intellectually and spiritually. I learn from my students, too. It is indeed a joy and honor to teach here.
Would you be willing to identify a highlight or two of your Malone career?
I have experienced so many instances of watching students not only achieve world-acclaim in their academic endeavors, but also as student athletes when they become national champions, world champions, and Olympic champions.
I am delighted that I continue to connect with my former students after they graduate, and I continue to be blessed by them. The Malone experience doesn't end when our students graduate.  I grieve annually at Malone's commencement ceremony and so enjoy the Alumni Book Club that our department hosts each summer for young HPSS alumni. We all keep in touch with our students after they graduate.
On a more personal note, another highlight for me was when I was selected as Alumna of the Year in 2014. Although I have been recognized in other ways, this one was especially meaningful to me. It is a humbling experience to be honored by one's alma mater, especially when in the company of such luminaries as Byron Osborne, David Rawson, and this year's recipients, Dave and Cindy Aufrance. I do hope that I was selected in large part because the "Inward Light of Christ," to borrow from Quaker parlance, is evident in my life.
 Malone has faced many challenges during your career. As the University responds to the current challenges created by COVID-19, what do you see in that institutional response that aligns with the past and how the community has overcome adversity in those instances?
Building and strengthening the Kingdom always has been and always will be our mission, our goal, and our legacy. Malone has certainly reminded faculty, staff, and students of the importance of these very things during such an uncertain time. We are living in trying times, no doubt, and together there is a sense of comfort from one another when we have needed it. 
I think we were able to enjoy class in-person for most of this semester because of the concern and care that members of this community exhibit for each other. Malone students complied with all stated protocols in my classes and have even helped me sanitize my classrooms after each use. I was encouraged to see the campus come together to make sure our quarantined students were fed and well cared for. It really was rather remarkable to watch.
How are Malone graduates prepared to overcome challenges in a complex and rapidly changing world?
Our liberal arts education in combination with our emphasis on spiritual growth continues to equip our students to lead. This is what helps Malone stand out among the competition. Our students have opportunities to obtain a diverse education and see the world through different lenses. The more perspective they gain, the better equipped they are to lead and put their spiritual mark on the world. 
Our holistic approach to the learning not only prepares students for a particular career, but more importantly, for life. The intellectual, social, and spiritual well-being of our students are interconnected in our teaching and we emphasize the intrinsic value of a Christian education, grounded in the liberal arts, to help them navigate whatever may lie ahead for them. Our Pendle Hill Pledge has been an exciting development over the last year, which places an even greater emphasis on faculty mentorship and "experiential learning" than we have had in the past. Investing in our students, even beyond the academic work, remains a hallmark within our Foundational Principles and mission statement.
If you meet someone who isn't familiar with Malone and they ask you about the University, what is your most common answer?
Malone is about the people. We have great people who reside in a dynamic community that is best described as family. Malone is home.
The holistic approach to education, open community, relational approach to teaching, and faculty, administrators, and staff who genuinely care about Malone students, all make Malone the unique place that it is. We take very seriously our fourth Foundational Principle, which reads:  "Because we called to love our students, we intentionally focus our work on promoting their intellectual, spiritual, and social growth" [my emphasis].
What are some of your favorite locations on campus and why?
"The Barn" is my personal favorite. I remember when it was a working barn, and now it has transformed into a place where students hang out and enjoy each other's company. I have really enjoyed watching it evolve as Emma's, our new coffee spot, opened.  There's no better place for Student Development, Spiritual Formation, Admissions, to live. It's a true hub on campus. And I smile when I remember that it is named for one of our most effective presidents and my great friend Dr. Lon Randall.
Being in the classroom with my students is, of course, one of my favorite places.  But, chatting with my students or colleagues outside of the classroom is my favorite place to "be:" anywhere including my office, in our department's student lounge, in the dining hall, or on one of the campus benches outside.
COVID has changed so many aspects of life, including the holidays and how they can be celebrated. What is your holiday message (wish) for Malone alumni and friends? Be safe, practice distancing. 
Strengthen family ties and know this too shall pass as we continue to grow in Christ's kingdom here and now.
My holiday blessing for Thanksgiving and the whole year comes from one of my favorite passages in the Bible (Ephesians 3: 16-19 NLT):
"I pray that from His glorious, unlimited resources He will empower you with inner strength through his Spirit. Then Christ will make His home in your hearts as you trust in Him. Your roots will grow down into God's love and keep you strong. And may you have the power to understand, as all God's people should, how wide, how long, how high, and how deep His love is.  May you experience the love of Christ, though it is too great to understand fully. Then you will be made complete with all the fullness of life and power that comes from God."
And thank goodness for FaceTime, Zoom, Google Chat, Skype, and other forms of electronic interaction!