Alumna seeks to help small business thrive
If you're a frequenter of some of the successful small businesses in the Akron area, Kimberly Irvine-Lee '14 might be a person you want to thank.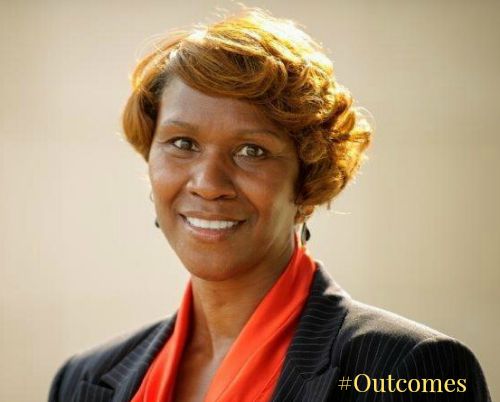 Irvine-Lee received both her bachelor's degree in Organizational Management and her master's degree in Organizational Leadership from Malone, and is now holding a leadership position at the Akron Urban League. The AUL is non-profit agency that works to improve the social conditions of the Akron area. One of the ways AUL does this is by helping small businesses flourish – and that's something that this alumna loves to do.
"I thrive on being able to assist small business owners with their business development and growth," said Irvine-Lee.
As director of the Minority Business Assistance Center, Irvine-Lee organizes and leads teams to facilitate the growth of individual small businesses. This involves tasks such as helping entrepreneurs set up a new business, establish strategic partnerships, or manage finances.
The AUL has provided Irvine-Lee with a setting where she can put the leadership skills she acquired at Malone to work in an effective and rewarding way. She has a passion for seeing a small business succeed and shares that passions with colleagues at AUL.
"It is a great feeling to be able to pull together the driving forces that will team up with me and my staff to develop and assist small businesses," she said.
At Malone, Irvine-Lee had the opportunity to have classes taught by William Racine, her favorite professor, because of what he taught her about picking the right career.
"He once told me to be sure to think about positions that I take and be sure that I am not taking on something that will not provide me a well-rounded work and family life," Irvine-Lee said. "This meant a lot to me and also helped me to realize which job positions did not fit my goals."