Beck twins use creativity to make kids smile
COLORFUL SURPRISE. As part of a class project, twins Ashley and Emily Beck made crayons to take to a local branch of the Akron Children's Hospital Pediatrics.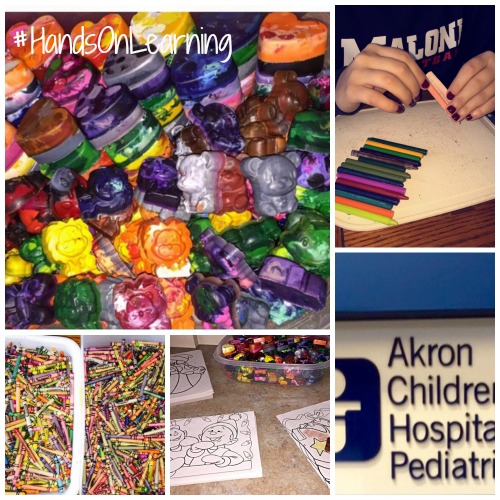 Twin sophomores Ashley and Emily Beck wanted to use their creative talents to bless others.
They found the opportunity to do so through their entrepreneur course taught by Beth Postlewaite, and outreach via Enactus, a student organization made up of business majors which applies business concepts to develop community outreach projects, transform lives, and shape a better, more sustainable world.
"We were brainstorming ideas with our softball coach, and she suggested our crayon project," said Ashley. "We recycled crayons by pouring them into fun-shaped silicon molds and then baking them. Yesterday, we delivered the crayons and coloring sheets to the Akron Children's Hospital Pediatric Clinic here in North Canton."
The crayons were multi-colored in the shapes of hearts, flowers, lions, bears, hippopotami, and ladybugs. The Becks collected them from home, their grandmother who is a retired teacher, and their church St. Joan of Arc.
"The kids loved the fun shapes, and that they were multi-colored," said Emily. "It distracted them from the waiting and whatever the nurses were doing. It's a project we would do again – for sure."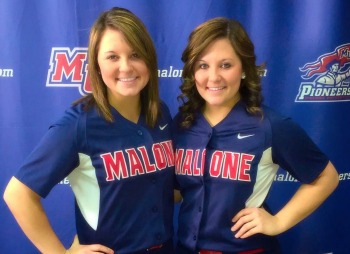 The women are Perry High School graduates, play softball, and are double majoring in business and accounting.
"After college, we're considering going into business together, and talking about starting our own accounting firm," said Ashley. "But we always want to be doing fun, hands-on projects like this that give something back to the community and make people smile."