Completion of degree leads to advancement in career
Debra Powell wanted more from her career. She knew that she needed a college degree to advance at North Canton-based Diebold, a financial services and security corporation.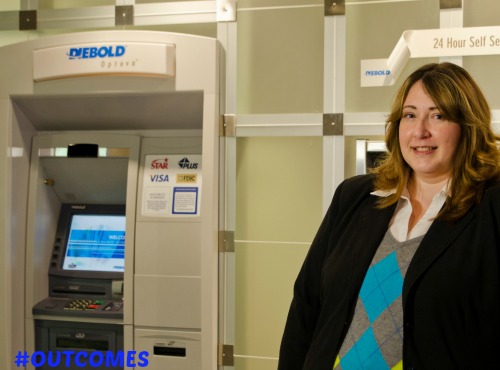 She started by earning her associate's degree, but knew that to achieve the advancement she wanted, she needed a four-year degree.
"I had an opportunity to advance quickly if I could earn my degree," said Powell. "I did my research and the program that would suit me best was the degree completion program at Malone."
Powell enrolled at Malone and began her pursuit of a degree in the organizational management program. It was a great fit for her planned career path and the flexibility provided by the online courses allowed her to balance life and work responsibilities.
"I could do the homework and quizzes at a time that worked for me, at night and after work," said Powell. "The faculty were terrific. They helped me in any way possible and were very understanding that I had a full life outside of my academic pursuits. What was heartening was that when I was done, they were all just as excited as I was that I had finished!"
Armed with a bachelor's degree from Malone, Powell was promoted to a project manager position. The positive experience Powell had at Malone has led her to return to pursue more education in the project management program.
"I recommend the program to everyone I can," said Powell. "Finishing my degree, on my time, and in two years, led to my promotion. It was a wonderful experience for me."