Continuing good work
After ten years as an instructor at Stark State College, Deborah Evans was ready to advance in her career. But first, she needed a bachelor's degree.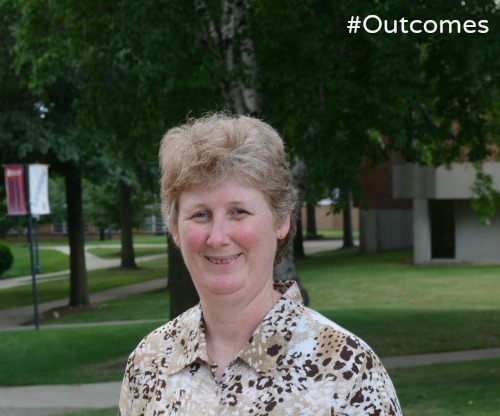 One of her former students who also finished his degree at Malone recommended the accelerated degree completion program to her.
"I chose the Malone degree completion program because I work full time – 50, 60 hours a week," she said. "I took the online program and was able to do it 100 percent on my own time after work. I just loved the ability to do that."
Evans first earned a degree in forestry from Oregon's Cheketa Community College. After several years in forestry, she joined the Air Force and was trained as a physical therapy assistant. She worked a number of years as a civilian physical therapy assistant before teaching the subject at Stark State.
Evans found her true joy in teaching – and works hard to get to know each of her nearly 50 students every year. She was honored with a distinguished teacher award in 2011, especially for her ability to draw each student in. So Evans knows good teaching when she sees it.
"The Malone faculty members were wonderful," she said. "Every time I had a question or needed some clarification, they were on the spot. I enjoyed every one of the instructors."
Evans was promoted after earning her degree, offering her the ability – and credibility – to make some needed changes in the workplace.
She encourages others to continue their education at Malone.
"Malone made the process easy," Evans said. "Once I got rolling, everything was easy to keep up with, as long as I put myself into it. If I can do it working as much as I do, I think most anybody else can, too."