Blossom Hall
Blossom Hall (BH) houses upperclassmen women who reside in suites where two double rooms are joined by a shared bathroom. Rooms are carpeted, air conditioned, equipped with loftable furniture and wireless internet. Study rooms and lounges are located on each floor. Laundry machines are free to residents in each building.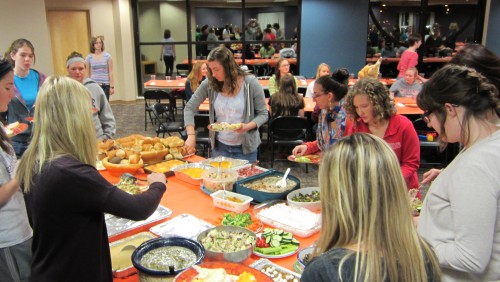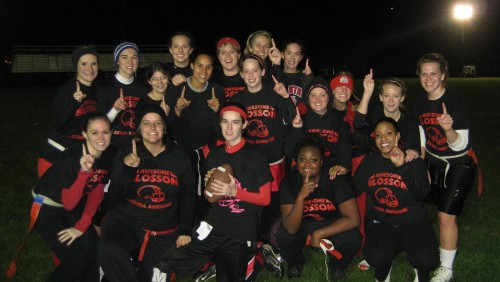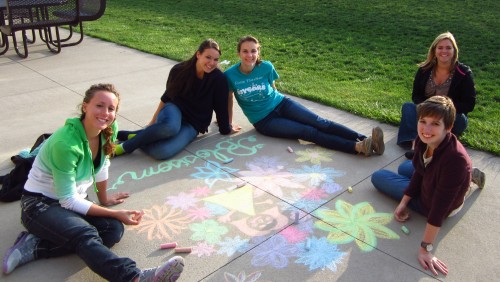 Programs in Blossom
World Issue Awareness Week
This is a week where Blossom Hall sponsors an event that promotes awareness about issues. In the past, we have focused on issues such as poverty, hunger, and illiteracy both locally in the Canton area as well as worldwide. Our hope is for campus as a whole to look beyond our walls and get involved with some of these topics in an hands-on, engaging way.
Blossom Hall Thanksgiving Dinner
Every year, Blossom Hall has a special Thanksgiving dinner where every student gets to contribute a dish and is provided with a bountiful amount of yummy food. It is a great time to get together as a hall, share a meal, and celebrate the things we have to be thankful for in our lives.
Kick-Off Cook Out
At the beginning of each year, we have a dorm wide cookout where we have a sidewalk chalk competition, an egg toss and a lot of great food right off the grill! It is fun to connect with old friends and start off the year right by making some new ones!
Meet the Staff
RESIDENT DIRECTOR
RESIDENT ASSISTANTS
Olivia Goldinger 111
Rebecca Weaver 134
Amy Gellings 211
Haley Tomlinson 231
Hannah Louk 311
Elisha Cooper 331
Blossom Room Specifications
Each room contains: a bed, desk and chair, clothes closet and drawers, overhead light, desk light and draperies. Each hall contains a TV lounge, laundry facilities, microwave, water fountains and vending machines.
*See the Residence Life Booklet for more information on decorations and room modification.
Door Dimensions: 33¼"
Room Dimensions: 10' x 11'
Bed Dimensions: 81½" x 36" (**Building lofts in Blossom Hall is not permitted because they are provided.)
Mattress: 36" x 80"
Ceiling Height: 10'
---
Blossom Floor Plan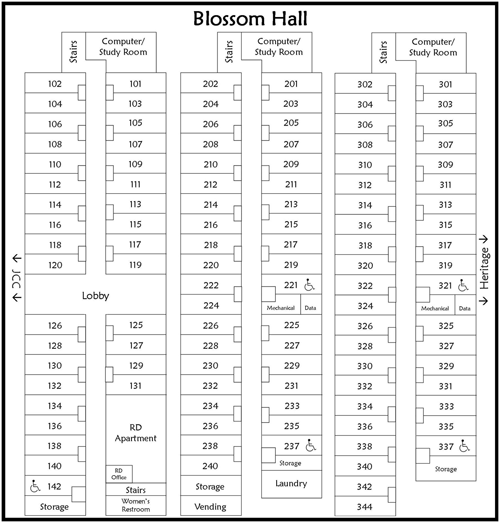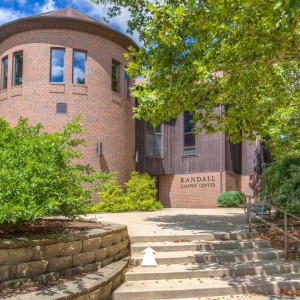 Also available as a guided tour from your smartphone.
Includes 360 degree photos of our campus hot spots!